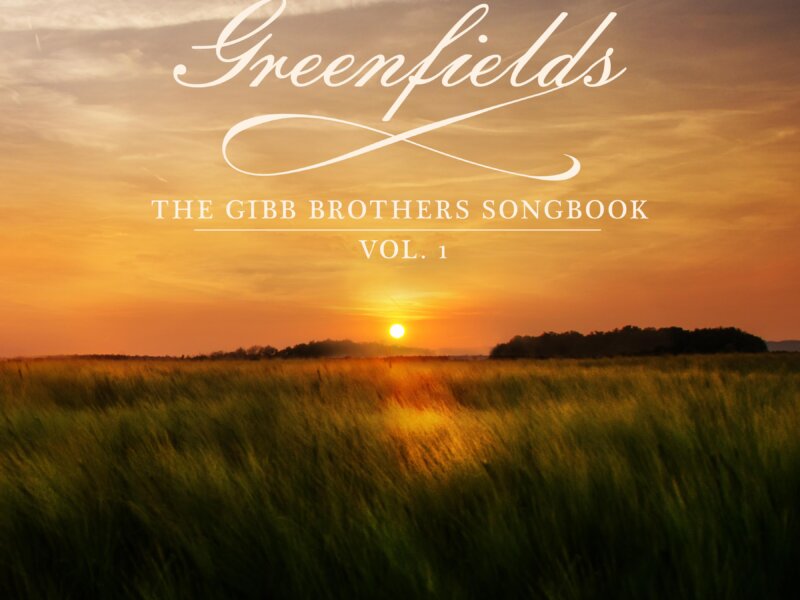 Reviews
Barry Gibb & Friends – "Greenfields – The Gibb Brothers´ Songbook, Vol. 1" (Album Review)
Vorgestern (08.01.2021) hat die Musik-Legende Barry Gibb mit "Greenfields – The Gibb Brothers´ Songbook, Vol. 1" ein neues Album herausgebracht.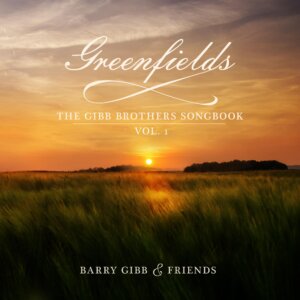 Auf diesem finden sich 12 mal mehr, mal weniger bekannte Bee Gees-Titel in Neuinterpretationen, welche Barry Gibb gemeinsam mit Größen der Country- und Singer/Songwriter-Szene wie Dolly Parton, Sheryl Crow, Keith Urban, Alison Krauss, Brandi Carlile, Olivia Newton-John, David Rawlings, Gillian Welch, Jason Isbell, Jay Buchanan, Little Big Town, Miranda Lambert oder Tommy Emmanuel neu aufgenommen hat.
Mit "Words Of A Fool" (feat. Jason Isbell – VÖ: 05.11.2020), einer Neueinspielung eines ursprünglich im Jahre 1986 aufgenommenen, aber nie offiziell erschienenen Songs, und "Butterfly (feat. Gillian Welch und David Rawlings)" (VÖ: 11.12.2020) hatte der mehrfache Grammy-Gewinner Ende des letzten Jahres schon zwei wunderschöne Appetit-Häppchen aus "Greenfields – The Gibb Brothers´ Songbook, Vol. 1" veröffentlicht.
Zahlreiche Evergreens der Gebrüder Gibb wie "Words", "Jive Talkin'", "Too Much Heaven", "How Deep Is Your Love" oder "To Love Somebody" zieren nun die Tracklist des vorgestern erschienenen neuen Longplayers des mittlerweile 74-Jährigen.
An den Reglern bei den Aufnahmen saß übrigens niemand Geringerer als Dave Cobb, der in der Vergangenheit bereits mit Größen wie Lady Gaga, Brandi Carlile, Chris Stapleton, Mary Chapin Carpenter, Jason Isbell, Chris Isaak, The Highwomen oder John Prine zusammen gearbeitet hat.
Was sind die absoluten Höhepunkte auf "Greenfields – The Gibb Brothers´ Songbook, Vol. 1"? Zuallererst wäre da sicherlich "Butterfly" (feat. Gillian Welch und David Rawlings) zu nennen, eine Neuaufnahme des gleichnamigen Frühwerkes der Bee Gees aus dem Jahre 1966, welcher das Country-Gewand durchaus steht, dann sei auch "I've Gotta Get A Message To You" genannt, ein Remake des gleichnamigen Songs aus dem Jahre 1968, welcher den Bee Gees in der Originalversion den zweiten UK-Nr.1-Hit in Großbritannien bescherte, nun vorgetragen als bezauberndes Duett mit dem neuseeländisch-australischen Country-Sänger und Songschreiber Keith Urban.
Voller Grazie sind des Weiteren das im Wechselgesang mit der Country-Ikone Dolly Parton vorgetragene Stück "Words", das im 1968er-Original der Bee Gees die Pole Position in Deutschland, Kanada, den Niederlanden und der Schweiz enterte, ferner das Update von "Too Much Heaven" (das Original R&B-Stück erschien im Jahre 1978), welches im Duett mit der US-amerikanischen Bluegrass-Country-Sängerin Alison Krauss neu erstrahlt, sowie der Track "Run To Me" (im Original zu finden auf dem 1972er-Bee Gees Longplayer "To Whom It May Concern"), welcher durch das einfühlsam-kraftvolle Gesangs-Feature von Brandi Carlile und das neue Sound-Gewand spektakulär revitalisiert wird.
Barry Gibb hat da meines Erachtens einen glanzvollen Longplayer vorgelegt, auf dem er seine Fans mit einem erlesenen und organisch klingenden Ohrenschmaus beglückt, welcher viel Wärme und Gefühl verströmt. Die zahlreichen Gast-Features und die detailverliebten Arrangements sorgen dabei für zusätzlichen Abwechslungsreichtum auf den Stücken, wobei es die markante Stimme der lebenden Musiklegende ist, die dem Ganzen stets ein ureigenes Gepräge zu verleihen weiß.
PS: Die HBO-Dokumentation "The Bee Gees: How Can You Mend a Broken Heart" ist übrigens seit dem 21.12.2020 auf diversen Streamingportalen verfügbar.
Hier das Visualizer-Video zu "Too Much Heaven":
Und hier der Visualizer-Videoclip zu "I've Gotta Get A Message To You":
Hier das Visualizer-Video zu "Butterfly":
Das Visualizer-Video zu "How Can You Mend A Broken Heart" gibt es hier:
Und hier der Album Trailer:
GREENFIELDS: THE GIBB BROTHERS' SONGBOOK, VOL. 1 – Tracklisting:
01. "I've Gotta Get A Message To You" with Keith Urban
02. "Words of a Fool" with Jason Isbell
03. "Run To Me" with Brandi Carlile
04. "Too Much Heaven" with Alison Krauss
05. "Lonely Days" with Little Big Town
06. "Words" with Dolly Parton
07. "Jive Talkin'" with Miranda Lambert, Jay Buchanan
08. "How Deep Is Your Love" with Tommy Emmanuel, Little Big Town
09. "How Can You Mend A Broken Heart" with Sheryl Crow
10. "To Love Somebody" with Jay Buchanan
11. "Rest Your Love On Me" with Olivia Newton-John
12. "Butterfly" with Gillian Welch, David Rawlings
Website: https://www.barrygibb.com/
Facebook: https://www.facebook.com/BarryGibbOfficial
Instagram: https://www.instagram.com/officialbarrygibb/
Barry Gibb & Friends – "Greenfields – The Gibb Brothers´ Songbook, Vol. 1" (Capitol Records/Universal Music)