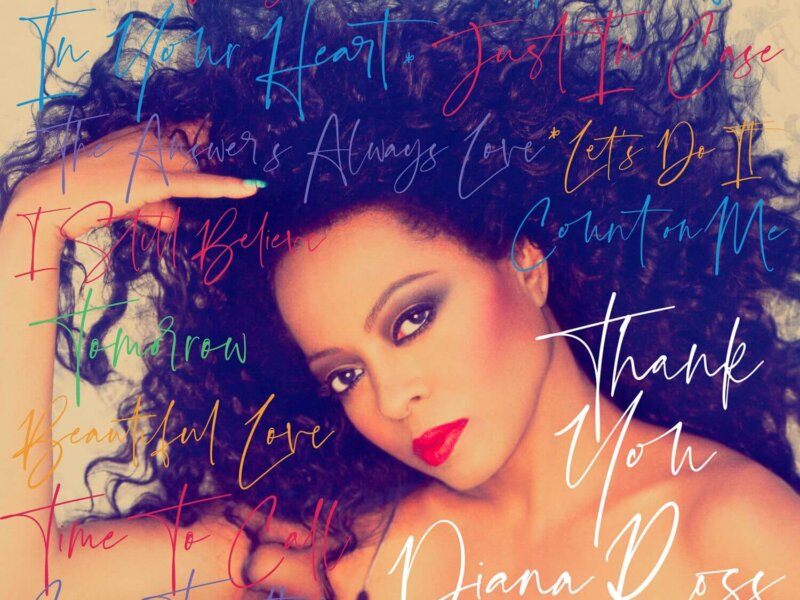 News
Diana Ross – "Thank You" (Album-Vorstellung)
Am 5. November 2021 via Decca Records erschienen ist "Thank You", das mittlerweile 25. Studioalbum der Musik-Ikone Diana Ross.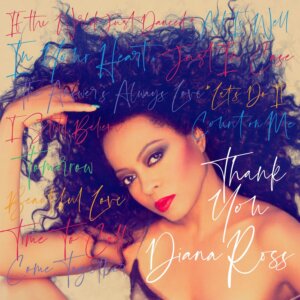 Die US-Amerikanerin, welche als Co-Autorin an allen 13 Songs beteiligt war, arbeitete auf dem neuen Longplayer mit solch namhaften Songwritern und Produzenten wie Jack Antonoff, Troy Miller, Tayla Parx, Triangle Park, Spike Stent, Freddie Wexler, Prince Charlez, Amy Wadge, Neff-U, Jimmy Napes, Fred White und Nathanial Ledgewick zusammen.
Herausgekommen ist ein ungemein facettenreiches Album, das irgendwo zwischen Soul, Pop, R&B und Disco changiert und dabei von der einzigartigen Stimme der 77-jährigen Künstlerin getragen wird.
Bereits am 17. Juni veröffentliche die legendäre Sängerin, welche mit der Soul-Pop-Girlgroup Supremes in den Sechzigern und Siebzigern für Furore sorgte, mit dem von Troy Miller (Emeli Sande, Jamie Cullum) produzierten Titeltrack die Lead-Single des Albums, welches auf den 2006er-Longplayer "I Love You" folgt, der sich in den USA in den Top40 platzieren konnte.
Neben dem Feel Good-Titel "Thank You", dem ersten neuen Song von Diana Ross seit 20 Jahren, sind es die einfühlsame Piano-Ballade "Just In Case", "If The World Just Danced", ein catchy Hybride aus Reggaeton und Dance, die spartanisch instrumentierte Ballade "The Answer`s Always Love", das Jazz-infizierte Stück "Tomorrow", die R&B-Pop-Pretiose "Let`s Do It" sowie die eingängige Soul Pop-Nummer "I Still Believe", welche als die absoluten Highlights des brandneuen Albums der Musik-Ikone auszumachen sind.
Über ihr 25. Studioalbum äußerte sich die ehemalige Supremes-Sängerin – das soll an dieser Stelle nicht unerwähnt bleiben – wie folgt:
"This collection of songs is my gift to you with appreciation and love. I am eternally grateful that I had the opportunity to record this glorious music at this time".
Das mit viel Liebe zum Detail arrangierte neue Album von Diana Ross enterte in der Woche nach dem Release übrigens die Top Ten der offiziellen britischen Longplay-Charts.
Den Videoclip zu "I Still Believe" gibt es hier für euch:
Hier das offizielle Video zu "Thank You":
Und hier der Jax Jones-Remix zu "Thank You":
Das Album auf Spotify anhören:
TRACKLISTING "THANK YOU"
1. Thank You
2. If the World Just Danced
3. All Is Well
4. In Your Heart
5. Just In Case
6. The Answer`s Always Love
7. Let's Do It
8. I Still Believe
9. Count On Me
10. Tomorrow
11. Beautiful Love
12. Time To Call
13. Come Together
Buy Link: https://dianaross.lnk.to/ThankYouAlbumID
Facebook: https://www.facebook.com/DianaRoss
Instagram: https://www.instagram.com/dianaross/?hl=de
Twitter: https://twitter.com/dianaross?lang=de
Diana Ross – "Thank You" (Decca Records/Universal Music)