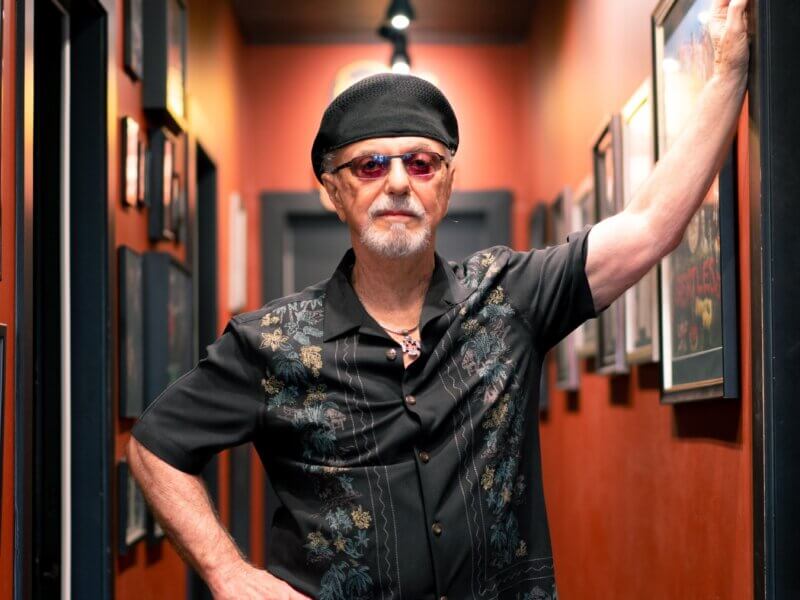 News
DION – "Stomping Ground" (Ktba Records/Rough Trade)
DION verschiebt den Release seines neuen Albums "Stomping Ground", auf dem es Gast-Features von Leuten wie Mark Knopfler, Patti Scialfa, Bruce Springsteen, Eric Clapton, Peter Frampton, Billy F Gibbons, Keb' Mo oder Rickie Lee Jones gibt, auf den 19. November 2021.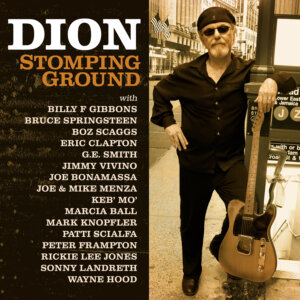 DIONS nächstes Studioalbum, "Stomping Ground", wird nun als CD und digital am 19. November erhältlich sein, zwei Wochen später als der ursprünglich angekündigte Veröffentlichungstermin.  Grund für die Verschiebung ist eine Produktionsverzögerung.
Ein Sprecher von Keeping The Blues Alive Records, dem Label, das "Stomping Ground" veröffentlicht, kommentiert: "Wir bedauern, dass das ursprünglich angekündigte Veröffentlichungsdatum aufgrund aktueller Lieferketten- und Produktionsprobleme nicht eingehalten werden kann.  Der neue Veröffentlichungstermin ist der früheste, den die geänderten Produktionsfristen zulassen. Wir danken Dions Fans für ihre Geduld und sind zuversichtlich, dass sich das Warten auf Dions neuestes Werk mehr als lohnen wird."  Es wird auch darauf hingewiesen, dass die Veröffentlichung der Vinyl-LP-Version des Albums noch vor Ende des Jahres erwartet wird.
Bislang wurden drei Singles aus dem Album auf digitalen Plattformen veröffentlicht.  Dazu gehören"Take It Back" mit Joe Bonamassa als Gastmusiker und "I've Got To Get To You" mit Boz Scaggs, Joe Menza und Mike Menza als Gastmusiker.  Erst letzte Woche wurde "Angel in the Alleyways" veröffentlicht, der Titel mit Patti Scialfa und Bruce Springsteen.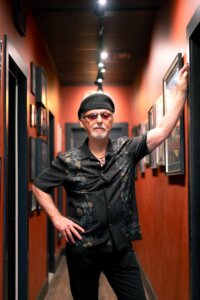 "Stomping Ground" wurde von Wayne Hood und Dion produziert und enthält insgesamt 14 Tracks mit musikalischen Beiträgen von Mark Knopfler, Eric Clapton, Peter Frampton, Billy F Gibbons, Keb' Mo, Sonny Landreth, Marcia Ball, Jimmy Vivino, G.E. Smith, Rickie Lee Jones sowie den bereits erwähnten Bonamassa, Scaggs und den Menzas. Das Album enthält außerdem Original-Linernotizen von Pete Townshend.
(Presse-Info)
Hier das offizielle Video zu "Angel In The Alleyways" (DION with Patti Scialfa and Bruce Springsteen):
Und hier der Videoclip zu "I've Got To Get To You" (DION with Boz Scaggs and Joe & Mike Menza):
Hier schließlich für euch das Video zu "Take It Back" (DION with Joe Bonamassa):
Stomping Ground CD Tracklisting
1. Take It Back with Joe Bonamassa
2. Hey Diddle Diddle with G.E. Smith
3. Dancing Girl with Mark Knopfler
4. If You Wanna Rock 'n' Roll with Eric Clapton
5. There Was A Time with Peter Frampton
6. Cryin' Shame with Sonny Landreth
7. The Night Is Young with Joe Menza & Wayne Hood
8. That's What The Doctor Said with Steve Conn
9. My Stomping Ground with Billy Gibbons
10. Angel In The Alleyways with Patti Scialfa & Bruce Springsteen
11. I've Got To Get To You with Boz Scaggs & Joe and Mike Menza
12. Red House with Keb' Mo'
13. I Got My Eyes On You Baby with Marcia Ball & Jimmy Vivino
14. I've Been Watching with Rickie Lee Jones & Wayne Hood
Weitere Infos gibt es hier:
Website: https://diondimucci.com/
Facebook: https://www.facebook.com/OfficialDion
Instagram: https://www.instagram.com/diondimucciofficial/
Twitter: https://twitter.com/thewandererdion
DION – "Stomping Ground" (Ktba Records/Rough Trade)