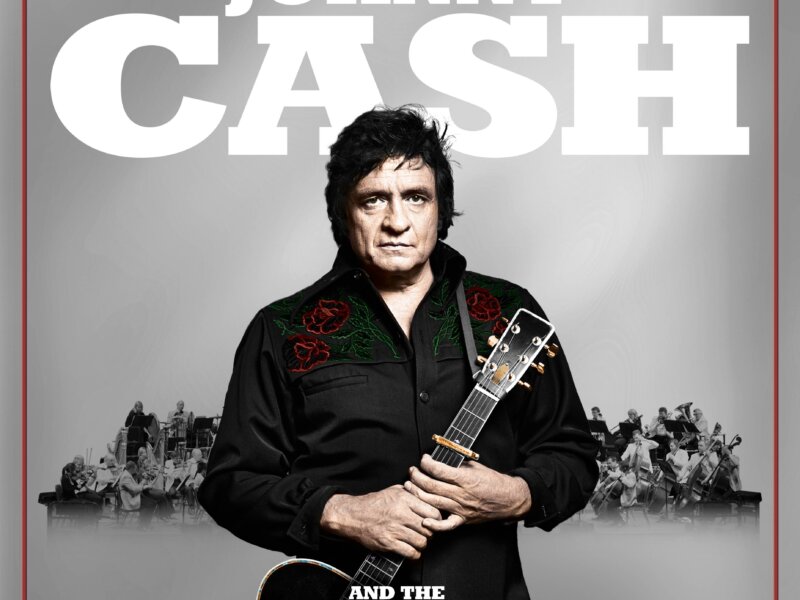 Reviews
Johnny Cash – "Johnny Cash & The Royal Philharmonic Orchestra" (Album Review)
Vorgestern ist unter dem Titel "Johnny Cash & The Royal Philharmonic Orchestra" ein neues Album der im Jahre 2003 verstorbenen Country-Legende Johnny Cash erschienen.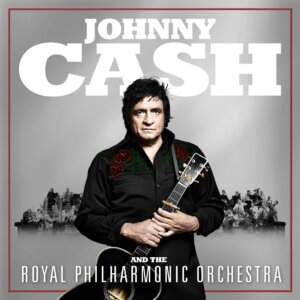 Solche Evergreens der Musik-Ikone wie der über 2 Millionen mal verkaufte 1956er-Country-Klassiker "I Walk The Line", der Protestsong "Man In Black", mit dem Johnny Cash 1971 auf Platz 3 der US-amerikanischen Country-Charts landete, oder die Nummer "Ring Of Fire" (1963), welche in der 2004er-Liste "The 500 Greatest Songs of All Time" des US-amerikanischen Pop-Magazins Rolling Stone Platz 87 erreichen konnte, wurden darauf mit Orchesterarrangements des weltberühmten Royal Philharmonic Orchestra versehen.
Im orchestralen Soundgewand präsentieren sich auf der CD auch der im Jahre 1970 auf Platz 1 der US-Country-Charts notierte Track "Flesh And Blood" sowie "The Loving Gift" und "Girl From The North Country", Duette des Country-Musikers mit seiner Frau June Carter bzw. mit Bob Dylan.
Geschmückt wird die Kollektion noch durch ein Lied, das Johnny Cash gemeinsam mit der All Star-Band The Highwaymen, bestehend aus Willie Nelson, Waylon Jennings, Kris Kristofferson und ihm selbst, aufnahm: "Highwayman", ein Song, der nicht nur 1985 Platz 1 der US-County-Charts erreichte, sondern im folgenden Jahr auch mit einem Grammy Award in der Kategorie "Best Country Song" ausgezeichnet wurde.
Als Produzenten bei den Aufnahmen des Orchesters, die unter der Leitung von Steve Sidwell von statten gingen, fungierten übrigens Don Reedman und Nick Patrick, während John Carter Cash als Executive Producer verantwortlich zeichnete.
Fazit: Das gemeinsame Album von Johnny Cash mit dem weltberühmten Royal Philharmonic Orchestra dürfte sich sicherlich als Geschenk für den weihnachtlichen Gabentisch eignen, was Country-Liebhaber und Fans der Country-Legende betrifft.
Hier das "Official Audio" zu "Ring Of Fire":
Und hier das EPK zu dem Album "Johnny Cash & The Royal Philharmonic Orchestra":
Das Album auf Spotify anhören:
"Johnny Cash And The Royal Philharmonic Orchestra" – Tracklisting
1. Man In Black
2. Galway Bay
3. Girl From The North Country (Bob Dylan with Johnny Cash)
4. I Came To Believe
5. A Thing Called Love
6. The Loving Gift (with June Carter Cash)
7. I Walk The Line
8. Farther Along (featuring Duane Eddy)
9. Flesh and Blood
10. The Gambler
11. Ring Of Fire
12. Highwayman (The Highwaymen: Willie Nelson, Waylon Jennings, Kris Kristofferson, Johnny Cash)
Website: https://www.johnnycash.com/
Facebook: https://de-de.facebook.com/johnnycash/
Johnny Cash – "Johnny Cash & The Royal Philharmonic Orchestra" (Columbia/Legacy/Sony Music)