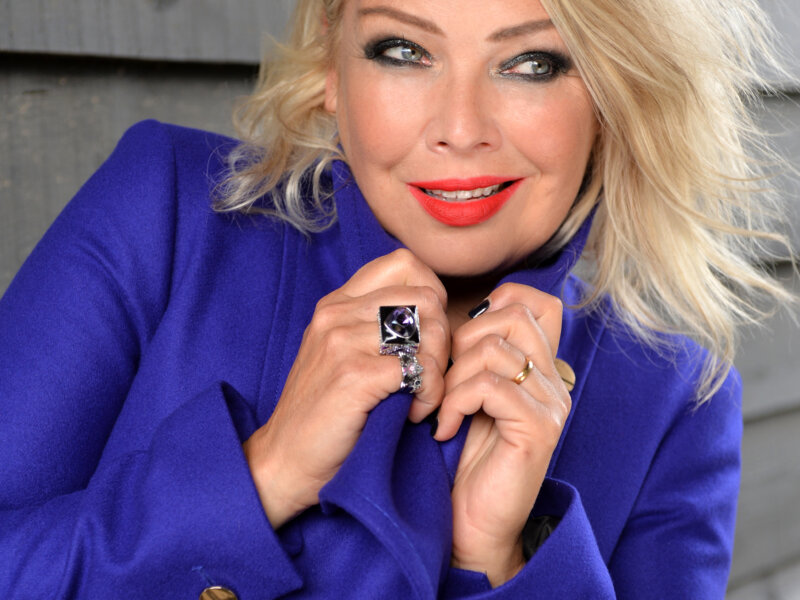 News
Kim Wilde – "Wilde Winter Songbook (Deluxe Edition)"
Kurz vor dem 60. Geburtstag der 80er-Popikone Kim Wilde erscheint am 13. November eine Deluxe-Edition ihres 2013er-Albums "Wilde Winter Songbook" mit sechs Bonustracks.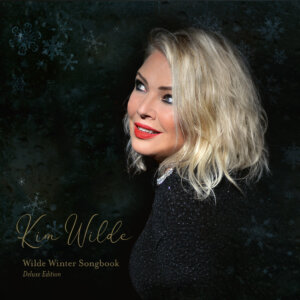 Mit der Veröffentlichung ihres "Wilde Winter Songbook" (2013) erfüllte sich Kim Wilde seinerzeit einen persönlichen Herzenswunsch. Kritiker und Fans gleichermaßen bewerten diese wunderschöne Zusammenstellung als eines ihrer schönsten Alben.
Im November erscheint "Wilde Winter Songbook" nun in einer Deluxe Edition mit sechs großartigen Bonustracks, die von einer festlichen Interpretation des zeitlosen Weihnachtshits "Last Christmas" gekrönt werden.
Neben Neuinterpretationen berühmter Klassiker wie "Rockin' Around The Christmas Tree" (Duett mit Nik Kershaw), "Let It Snow" & "Winter Wonderland" (Duett mit Rick Astley), beinhaltet "Wilde Winter Songbook" auch eine Vielzahl eigener Kompositionen wie "Winter Song", "Hope" und "New Life".
Die Bonus-CD beinhaltet neben zwei Remixen des renommierten Electronic-Duos Electric Penguins die zusätzlichen Songs "Keeping The Dream Alive" (Münchner Freiheit), Isobels's Dream, Deck The Halls (Angels Sing) und die unvergleichliche Coverversion des Weihnachts-Hits "Last Christmas" (Wham!).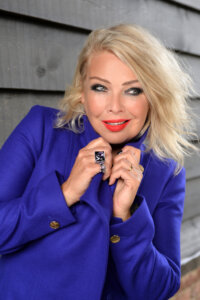 Rechtzeitig zur besinnlichsten Zeit des Jahres feiert Kim Wildes wundervolles "Wilde Winter Songbook" am 13. November ein Comeback in einer hochwertigen 2CD Deluxe Edition.
Erstmals überhaupt erscheint das Album auch auf Vinyl; als streng limitierte 180g Doppel-LP-Gatefold Edition auf weißem Vinyl. Ein Juwel in jeder Musiksammlung, nicht nur an kalten Wintertagen.
Kurz nach Erscheinen dieser Neuauflage feiert die britische Pop-Ikone am 18. November ihren 60. Geburtstag.
(Presse-Info)
Hier der Videoclip zu "Winter Song":
"Wilde Winter Songbook (Deluxe Edition)"  – Tracklist
CD 1:
LP Side A:
1. Winter Wonderland (Duet with Rick Astley)
2. Hope
3. One
4. Have Yourself A Merry Little Christmas
5. Winter Song
LP Side B:
6. New Life
7. White Winter Hymnal (featuring Marty Wilde)
8. Burn Gold (Silent Night) (featuring Hal Fowler)
9. Song For Beryl
10. Let It Snow
LP Side C:
11. Hey Mister Snowman
12. Rockin' Around The Christmas Tree (Duet with Nik Kershaw)
CD 2/ Bonus Tracks:
1. Keeping The Dream Alive
2. Isobel's Dream
3. Deck The Halls (Angels Sing)
LP Side D:
4. Last Christmas
5. Hope (Electric Penguins Remix)
6. Burn Gold (Electric Penguins Remix)
Website: https://www.kimwilde.com
Facebook: https://www.facebook.com/officialkimwilde/
Instagram: https://www.instagram.com/kimwildeofficial/?hl=de
Kim Wilde – "Wilde Winter Songbook (Deluxe Edition)" (Earmusic/Edel)