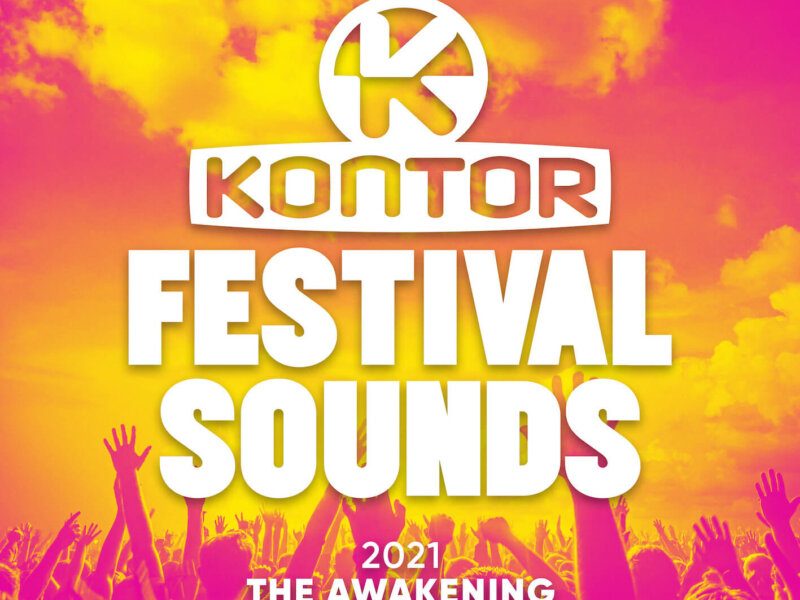 Reviews
"Kontor Festival Sounds 2021 – The Awakening" (Sampler-Vorstellung)
Am letzten Freitag (07.05.2021) erschienen ist der Sampler "Kontor Festival Sounds 2021 – The Awakening".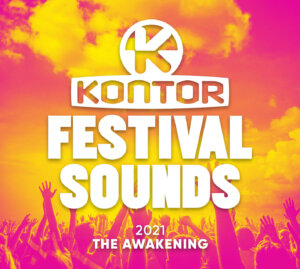 Auf drei Silberlingen ist alles, was gerade in der aktuellen Dance- und House-Szene angesagt ist, vereint. Einen der begehrten Plätze auf der Compilation konnten so hochkarätige Acts wie Neptunica, Harris & Ford, Mike Candys, HUTS & LUNAX, Jerome, Armin van Buuren, LIZOT, David Guetta, Lost Frequencies, Alesso, Showtek, le Shuuk, Dimitri Vegas & Like Mike, Scooter, Timmy Trumpet, R.I.O., W&W, Klaas, Paul Elstak, Jebroer, Ran-D oder KYANU ergattern.
Glanzlichter gibt es auf der brandneuen Zusammenstellung zu Genüge. Exemplarisch seien hier mal Tracks wie der melodische Beachbag-Hit "We Are Young", der sich als hymnischer Uptempo-Tune und Hommage an die Jugend präsentiert, der Slap House-Track "Million Years", eine vor Catchyness nur so strotzende Zusammenarbeit von HUTS und LUNAX (hier vertreten im Jerome Edit), "No Go Go Go!", ein Titel, bei dem es sich um eine neue 89ers-Version ihres EDM/Punk-Hybriden "Go Go Go Go!" aus dem Jahre 2011 handelt, oder der energiegeladene Dance-Kracher "Sky" (Mike Candys) genannt.
Freilich sind auch der Dance-Track "Leave A Little Love", eine gemeinsame Kollabo von Armin van Buuren und Alesso, sowie der famose W&W-Remix des O-Zone Klassikers "Dragostea Din Tei" (2000), welcher als Inspirationsquelle für den Leony-Dance-Hit "Faded Love" diente, auf dem Sampler vertreten.
Im Compilation-Mix sind auch Cover-Versionen der Pop-Klassiker "Moonlight Shadow" und "Sieben Tage Lang" (der Titel basiert ursprünglich auf "Son ar chistr", einem Volkslied der Bretagne) zu hören, zum einen von Empyre One (der Track ist hier im Stereo Faces Remix vertreten), zum anderen von Marc Korn & Jaycee Madoxx ("Miracle" – dargeboten hier im Withard & Quickdrop Remix).
Bleibt festzuhalten, dass der brandneue Sampler "Kontor Festival Sounds 2021 – The Awakening" den geneigten Hörer voll und ganz zu beeindrucken weiß, indem er alles, was momentan so in den Bereichen Dance und House angesagt ist, auf drei prall gefüllten Silberlingen versammelt.
Hier der "Official Minimix" zum Sampler:
Den Videoclip zu "Million Years (Jerome Edit)" gibt es hier:
Hier das Video zu "We Are Young":
Und hier der Videoclip zu "No Go Go Go":
Den Sampler auf Spotify anhören:
TRACKLISTING:
Disk: 1
1. Neptunica feat. Matthew Clanton : Love Is Gone
2. Steve Aoki & Ben Nicky feat. Spyro & Maikki : Like It Like That
3. Harris & Ford x Maxim Schunk : Lost in You
4. Mike Candys : Sky
5. VINAI feat. Vamero : Rise Up (Jerome Remix)
6. HUTS & LUNAX : Million Years (Jerome Edit)
7. Gabry Ponte, Marnik & Roberto Molinaro : Ameno
8. Armin van Buuren feat. Jake Reese : Need You Now (Neptunica Remix)
9. Maddix : Superheroes
10. Alfons : Fly With You
11. LIZOT : Candlelight
12. KYANU & H3ARTACHE : Sleepwalking
13. ELZA : Island (KYANU Remix)
14. 89ers : No Go Go Go!
15. Jerome : Sick Of You
16. Beachbag : We Are Young
17. Mike Candys, Neptunica & Marmy : Overdose
18. Brennan Heart & Jake Reese : Lose It All (Jerome Remix)
19. Harris & Ford x Neptunica : Bye Bye
20. Blasterjaxx & Zafrir : Zurna
21. Carta : Liang
Disk: 2
1. David Guetta x MORTEN feat. Lanie Gardner : Dreams
2. Mike Candys : All My Friends
3. Lost Frequencies & Mathieu Koss : Don't Leave Me Now (Mark Sixma Remix)
4. Alesso & Armin van Buuren : Leave A Little Love
5. Dave202 : Raveolution
6. Sandro Silva x Willy William : Bollywood
7. Chester Young & Castion : PYRO
8. Showtek x Sevenn : Pum Pum
9. Valentino Khan : Pump
10. Pháo : 2 Phút Hơn (KAIZ Remix)
11. Volac x illusionize x Andre Longo : In A Club
12. twoloud : Discofans (Sonic One Remix)
13. Felguk & INGEK : Open Up
14. Cleez : Heartbreaker (twoloud Remix)
15. Twolate : Move On
16. Mark Bale : Call You XXX (Cleez Remix)
17. Sonic One : Till I Die (Jake Alva Remix)
18. Stupid Goldfish : Bad Lil Bunny (Bad Disco & Serge Armon Remix)
19. Vaigandt : All I Know
20. Mike Candys & le Shuuk : Raptor
21. Sunnery James & Ryan Marciano : Forever
Disk: 3
1. Dimitri Vegas & Like Mike & Scooter : We Love Hardcore
2. Harris & Ford & Mike Candys : My Way
3. Timmy Trumpet & Sub Zero Project : Project X
4. R.I.O. : Miss Sunshine (Bass Prototype Remix)
5. Lost Identity & Teknoclash : Your Name
6. W&W x AXMO feat. SONJA : Rave Love
7. Scooter & Timmy Trumpet : Paul Is Dead
8. Jerome : Jupiter (Brennan Heart Remix)
9. Klaas : How Far Can We Go (Averro Remix)
10. O-Zone & W&W : Dragostea Din Tei (W&W Remix)
11. Paul Elstak & Out Of Cookies feat. Renae : Call Home
12. Headhunterz feat. Sian Evans : Dragonborn Part 3 (Oceans Apart)
13. Wildstylez : Deeper Than The Ocean
14. Ghost Stories : Inside My Head
15. Coone : Beat Of The Drum
16. Empyre One : Moonlight Shadow (Stereo Faces Remix)
17. Topmodelz : Your Love (Atmozfears x Sound Rush Remix)
18. Marc Korn & Jaycee Madoxx : Miracle (Withard & Quickdrop Remix)
19. Jebroer x Harris & Ford : The Master
20. Ran-D & D-Sturb feat. Xception : Dance With The Devil
21. Jebroer, Dr Phunk & Lil Texas : Robbery
Buy-Link: https://ktr.lnk.to/FestivalSounds2021Yo
Various Artists – "Kontor Festival Sounds 2021 – The Awakening" (3CDs – Kontor Records/Edel)