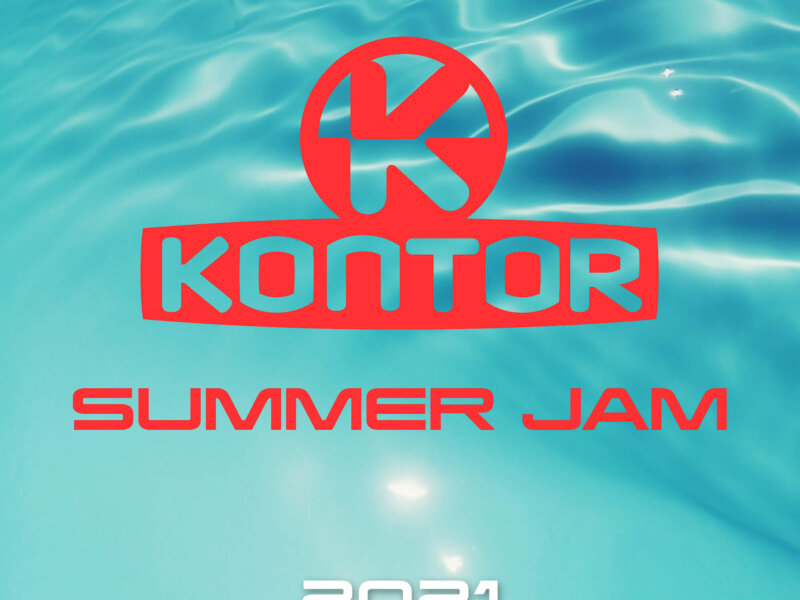 News
"Kontor Summer Jam 2021" (Kontor Records)
"Kontor Top Of The Clubs" ist der Titel einer CD-Reihe, die seit 1998 überaus erfolgreich auf dem Label Kontor veröffentlicht wird.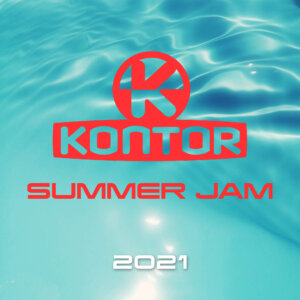 Passend zur sonnendurchfluteten Jahreszeit erscheint in diesem Jahr mit "Kontor Summer Jam 2021" bereits zum achten Male eine Sommer-Edition der Reihe.
Sicherlich wird diese Ausgabe an den Erfolg der letztjährigen Edition anknüpfen, die es auf Platz 1 der iTunes-Album-Charts schaffte und in den offiziellen deutschen Compilation-Charts die Top10 enterte.
Rund drei Stunden feinster Club-und Dance-Musik erwarten euch auf dem mit 64 Tracks ausgestatteten Sampler, darunter Tracks von Leony, Ela, Tiësto, ATB, VIZE, Robin Schulz, Joel Corry, Topic, Riton, Armin van Buuren, Dimitri Vegas & Like Mike, Majestic & Boney M., 01099, Gustav, HVME, Arsenium, Timmy Trumpet, twocolours, Tinlicker, DJ Antoine oder Jerome.
Sowohl Chartstürmer wie "Your Love (9PM)" (ATB, Topic & A7S), "Because You Move Me" (Tinlicker & Helsloot), "Friday (Dopamine Re-Edit)" (Riton & Nightcrawlers feat. Mufasa & Hypeman), "Head & Heart (feat. MNEK) [Tiësto Remix]" (Joel Corry), "Rasputin" (Majestic & Boney M.) oder "Fireworks" (Purple Disco Machine feat. Moss Kena & The Knocks) als auch brandneue Tracks wie "Galaxie" (Ela – Release: 06.08.2021) oder "Bam Bam Bam (Put Your Hands Up [Everybody]" (DJ Antoine) dürften für helle Begeisterung bei den EDM-Fans sorgen.
Ab dem 06.08.2021 ist die "Kontor Summer Jam 2021" sowohl als Stream als auch als Download erhältlich.
Hier der offizielle Minimix:
TRACKLIST: KONTOR SUMMER JAM 2021
01. Tinlicker & Helsloot – Because You Move Me
02. Riton & Nightcrawlers feat. Mufasa & Hypeman – Friday (Dopamine Re-Edit)
03. Leony – Faded Love
04. Purple Disco Machine feat. Moss Kena & The Knocks – Fireworks
05. R.I.O., The Hitmen & KYANU – Like I Love You (KYANU Remix)
06. ATB, Topic & A7S – Your Love (9PM)
07. HVME – Goosebumps
08. Harris & Ford & Outsiders – Irrenhaus
09. El Profesor – Bongo Cha Cha Cha (Summer Anthem)
10. 01099, Gustav – Frisch
11. Majestic & Boney M. – Rasputin
12. DJ Antoine – Bam Bam Bam (Put Your Hands Up [Everybody]) [DJ Antoine vs Mad Mark 2k21
Mix]
13. Twisted Harmonies feat. Mougleta – You & Me
14. Pascal Letoublon Featuring Leony – Friendships (Lost My Love)
15. Arsenium, HANNA & TYMMA – Coco-Inna
16. VIZE & Tokio Hotel – White Lies
17. Jerome – Take My Hand (AXMO Remix)
18. Alesso & Armin van Buuren – Leave A Little Love
19. Jaxx Inc. – Fall Out
20. Robin Schulz & Felix Jaehn – One More Time (feat. Alida) (Tobtok Remix)
21. twocolors – Bloodstream
22. The Disco Boys feat. Manfred Mann's Earth Band – For You (El Profesor Remix)
23. Loud Luxury feat. WAV3POP – Wasted
24. Mike Candys – Cha Cha Cha
25. Consoul Trainin, DuoViolins & Steven Aderinto – Obsession (Anime 2021 Edit)
26. Joel Corry – Head & Heart (feat. MNEK) [Tiësto Remix]
27. Beachbag – We Are Young
28. Axel Black & White – Somebody To Love
29. Dragonette, Sunnery James & Ryan Marciano & Cat Dealers feat. Bruno Martini – Summer
Thing
30. Tom Gregory – River
31. Tom Enzy – It's My Life
32. Sonic One – Show Me Love (KYANU Remix)
33. Tiësto – The Business
34. VIZE, Joker Bra & Leony – Paradise
35. Dimitri Vegas & Like Mike & Scooter – We Love Hardcore
36. LUNAX, Coopex & Marmy – Milky Way
37. Showtek & Sevenn – Pum Pum
38. LIZOT x ItaloBrothers – Sing It Back Again
39. Lotus & Salt-N-Pepa feat. SPYZR – Push It (TMW Remix)
40. Dual Beat, Tommy Moretti feat. Donkristobal – Gimme Hope Jo'Anna
41. Manuel Riva feat. Robert Konstantin – Back by Sunday
42. EDX feat. Jess Ball – Take Me Home
43. Nora En Pure feat. Liz Cass – Won't Leave Your Side
44. PH Electro – Miracle
45. R3HAB & Amba Shepherd – Smells Like Teen Spirit
46. Siedah Garrett & Eden Prince – Do You Want It Right Now (Siedah Garrett vs. Eden Prince)
47. Brando – Close To You
48. Yton & KYANU – Happy
49. The Hitmen – Turn Off The Lights
50. 89ers – No Go Go Go!
51. Mike C & Ntokozo Mthethwa – Love Reign
52. AINT & Strobe – Kids Of NYC
53. Shockz, Kahama & Jordan Rys – Boom Boom Boom
54. Thomas Gold – Stuck On Ur Love
55. Markus Gardeweg & Hagen Feetly – Getting Used To It
56. Ela – Galaxie
57. Simon Fava – Take It Down
58. Eric Chase, Klave & Bertie Scott – Fever
59. Gibbs & CODE X – Close To Your Heart
60. Eelke Kleijn – Midnight Affair (Samaha Slow Edit)
61. Daniel Steidtmann – Pigeon Lake
62. Sans Souci – Nanika
63. Timmy Trumpet & Felix – Don't You Want Me
64. Paul Elstak, The Viper & Boogshe – Rave, Rinse, Repeat
Pre-Order: https://ktr.lnk.to/SummerJam2021
Various Artists – "Kontor Summer Jam 2021" (Kontor Records)