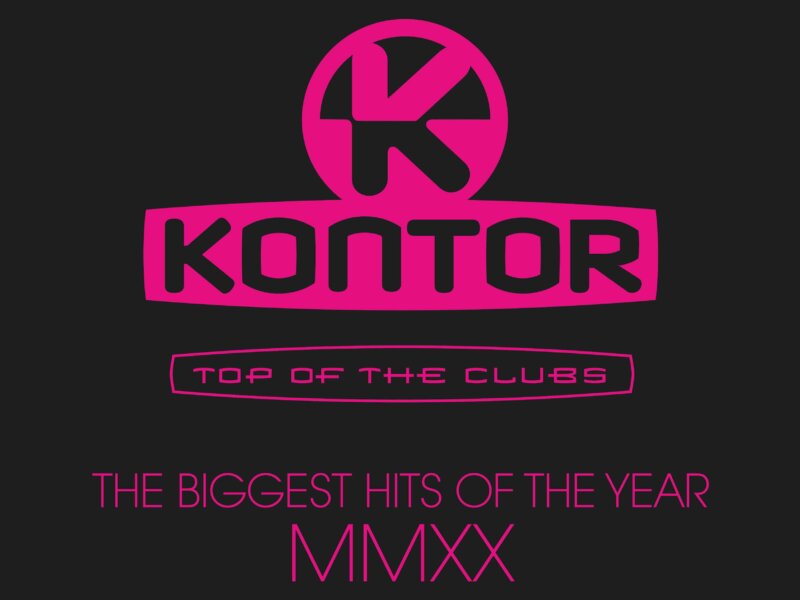 Reviews
"Kontor Top Of The Clubs – The Biggest Hits Of The Year MMXX"
Das Jahr 2020 nähert sich mit großen Schritten dem Ende zu. In 45 Tagen wird bereits Silvester gefeiert. Kein Wunder, dass Kontor Records am Freitag die Jahres-Retrospektive "Kontor Top Of The Clubs – The Biggest Hits Of The Year MMXX" veröffentlicht hat, auf der sich viele Dance-und Club-Highlights anno 2020 finden.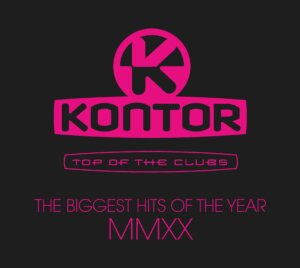 Vereint sind auf drei CDs – dargeboten im Nonstop-Mix – insgesamt 69 Club Anthems, wobei die drei Scheiben in die Mottos "Top Of The Clubs", "House Of House" und "Festival Sounds" unterteilt sind.
Solch illustre Namen wie Dimitri Vegas & Like Mike, Purple Disco Machine, Robin Schulz, Loud Luxury, Vize, Jerome, Dua Lipa, Felix Jaehn, Lost Frequencies, EDX, Regard, Meduza, Jerome, R.I.O. Fisher, Joel Corry, SAINt JHN oder Topic sind es, die auf der annualen Compilation zu hören sind.
Serviert werden dem geneigten Hörer unter anderem solche Chart-Smasher des Jahres wie "Roses" von SAINt JHN (hier vertreten im Imanbek Remix), "Ride It" (Regard), "In Your Eyes" (Robin Schulz feat. Alida), "Some Say" (Nea – hier vertreten im Felix Jaehn Remix), "Never Let Me Down" (VIZE & Tom Gregory) oder "Head & Heart" (Joel Corry feat. MNEK), "Paradise" (VIZE, Joker Bra & Leony), "Post Malone" (Sam Feldt feat. RANI), "Hypnotized" (Purple Disco Machine & Sophie and the Giants) oder " Physical" (Dua Lipa – hier vertreten im Alok Remix).
Fazit: Der mit 69 Tunes ausgestattete Sampler ''Kontor Top Of The Clubs – The Biggest Hits Of The Year MMXX" offeriert viele annuale Höhepunkte im Dance- und Club-Bereich und dürfte als Rückschau auf das Jahr 2020 den ultimativen Soundtrack für eure nächste Silvester-Party liefern.
Hier gibt es den Official Minimix:
TRACKLIST:
CD1: Kontor Top Of The Clubs
VIZE, Joker Bra & Leony – Paradise
Dua Lipa – Physical (Alok Remix)
SAINt JHN – Roses (Imanbek Remix)
Joel Corry feat. MNEK – Head & Heart
Robin Schulz & Wes – Alane
Regard – Ride It
Felix Jaehn feat. Nea & Bryn Christopher – No Therapy
Twisted Harmonies – Can't Get You Off My Mind
Nico Santos & Topic – Like I Love You (Topic & FRDY Remix)
Tujamo & VIZE feat. MAJAN – Lonely
Jerome – Take My Hand
R.I.O. – Hey Mama
El Capon – Shut Up Chicken
VIZE, Imanbek & Dieter Bohlen feat. Leony – Brother Louie
Twisted Harmonies & Fabian Farell – Against The Rest
Loud Luxury x CID – Nights Like This
DJ Antoine & Willa – Kiss Me Hard (DJ Antoine vs. Mad Mark 2k20 Mix)
Sunnery James & Ryan Marciano feat. RANI – Life After You
Lucky Luke – Cooler Than Me
R3HAB & Amba Shepherd – Smells Like Teen Spirit
Danny Avila & Ekko City – Bleeding Love
Sam Feldt feat. RANI – Post Malone
PatroX – Twerk King
CD2: House Of House
twocolors – Lovefool
Nea – Some Say (Felix Jaehn Remix)
VIZE & Tom Gregory – Never Let Me Down
Riton x Oliver Heldens feat. Vula – Turn Me On
Meduza, Becky Hill & Goodboys – Lose Control
Purple Disco Machine & Sophie and the Giants – Hypnotized
Lost Frequencies, Zonderling & Kelvin Jones – Love To Go
Brando – Look into My Eyes
EDX – The Time Is Now
LIZOT – Weekend
Neptunica & Ellipso feat. Emy Perez – San Francisco
David Penn & KPD – Ain't Got No
Tom Enzy – No Scrubs
Saint Joao – Set It Off
Tensnake feat. Fiora – Automatic
Norman Doray & Sneaky Sound System – Tell The World
Tom Novy feat. Bella – Vamos A La Playa
YouNotUs & AKA AKA – Like A Punk
Cecilia Krull – Agnus Dei (Benny Benassi & BB Team Remix)
Markus Gardeweg x Neptunica – Galactica
Nora En Pure – Delta
Sono – Keep Control (ARTBAT Remix Edit)
Sans Souci – Fenton
CD3: Festival Sounds
le Shuuk vs. Jerome – You & Me
LUM!X x MOKABY & D.T.E x Gabry Ponte – The Passenger (LaLaLa)
Robin Schulz feat. Alida – In Your Eyes
Gabry Ponte x Jerome – Lonely
VINAI feat. Vamero – Rise Up
Scooter x Finch Asozial – Bassdrum
Harris & Ford & Finch Asozial – Nachbarn
le Shuuk – Sandmann
Da Tweekaz x Harris & Ford – Moskau
Dimitri Vegas & Like Mike vs. Timmy Trumpet – The Anthem (Der Alte)
W&W – Comin' To Getcha
Armin van Buuren & Nicky Romero feat. Ifimay – I Need You To Know
Jerome – Jupiter
MATTN vs. Stavros Martina & Kevin D – Girlz Wanna Have Fun
Sonic One – Show Me Love (KYANU Remix)
TMW – TV Show
The Underdog Project – Summer Jam (Jerome Remix)
Mike Candys – Give It To Me
Chester Young and Castion – PYRO
Starley – Arms Around Me (Jerome Remix)
Beachbag – Ocean
KYANU – Own The World
Neelix & Cuebrick – Preacher
Various Artists – "Kontor Top Of The Clubs – The Biggest Hits Of The Year MMXX" (Kontor Records)