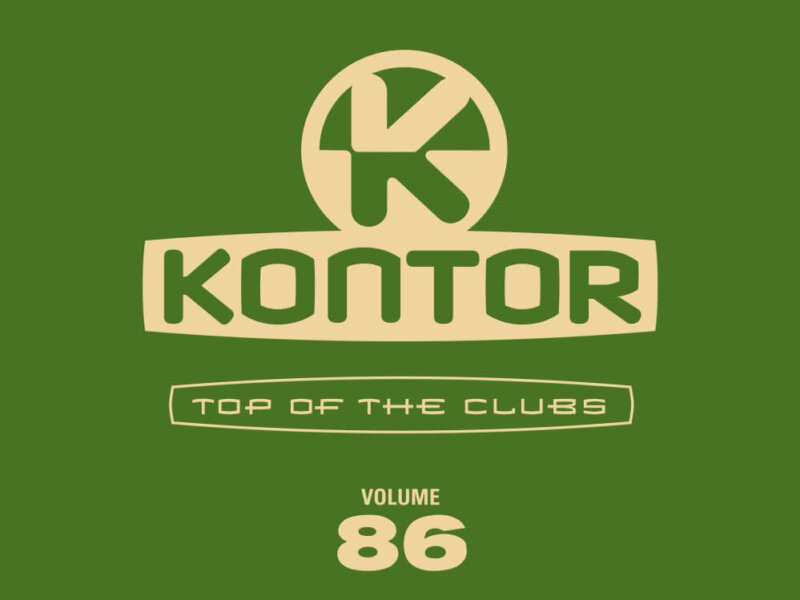 Reviews
"Kontor Top Of The Clubs Vol. 86" (CD)
"Kontor Top Of The Clubs" ist der Titel einer CD-Reihe, die seit 1998 überaus erfolgreich auf dem Label Kontor veröffentlicht wird.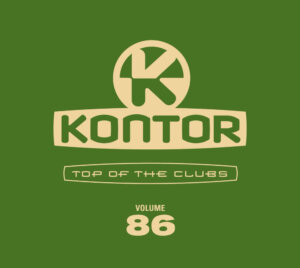 Gerade ist die mittlerweile 86. Ausgabe der beliebten Compilation-Reihe erschienen. Vereint sind auf den ersten drei Silberlingen des CD-Sets insgesamt 69 Tracks von so namhaften Leuten wie Nora En Pure, Dimitri Vegas & Like Mike vs. Bassjackers, Lost Frequencies, Zonderling & Kelvin Jones, Timmy Trumpet, Markus Gardeweg x Neptunica, Tiësto, Dua Lipa, VIZE, Armin van Buuren & Brennan Heart feat. Andreas Moe, Martin Garrix, Mike Candys, Sam Feldt, Scooter x Finch Asozial, Le Shuuk, Sander van Doorn, YouNotUs & Julian Perretta, Gestört aber GeiL, DJ Antoine, Loud Luxury, EDX oder Sono.
So gibt es auf "Kontor Top Of The Clubs Vol. 86" mit "Never Let Me Down" (VIZE & Tom Gregory) einen taufrischen Top20-Hit aus den offiziellen deutschen Single-Charts zu hören, ebenso "Love To Go" (Lost Frequencies, Zonderling & Kelvin Jones) und "Secrets" (Regard), zwei Tracks, die momentan in den Top20 der offiziellen deutschen Dance-Charts zu finden sind.
Von mir abgefeiert werden gerade der Top100-Charterfolg "Lonely" (Gabry Ponte x Jerome) und der Smash-Hit "Bassdrum", eine Zusammenarbeit von Scooter und Finch Asozial, welche es in den deutschen iTunes-Single-Charts bis auf Platz 3 schaffte und die natürlich auch auf der Compilation vertreten ist.
Nicht unerwähnt bleiben soll an dieser Stelle, dass als Compiler und Mixer der frischen Tunes dieser 3 Scheiben Jerome, Markus Gardeweg und Harris & Ford fungierten.
Auf einer vierten CD schließlich werden zusätzlich noch 23 ungemixte Einzeltracks der ersten drei CDs offeriert.
Wer auf der Suche nach den trendigsten Tracks ist, was aktuelle Club- und House-Sounds angeht, kann bedenkenlos zugreifen bei der neuesten Ausgabe von "Kontor Top Of The Clubs", die seit dem 10. Juli 2020 nicht nur als 4-CD-Set, sondern auch als Download und Stream erhältlich ist.
Hier gibt es den Official Minimix:
Tracklisting:
CD1: Mixed by Jerome
01. Gabry Ponte x Jerome – Lonely
02. Timmy Trumpet feat. Charlott Boss – Dumb (Jerome Remix)
03. Dua Lipa – Physical (Alok Remix)
04. The Underdog Project – Summer Jam (Alle Farben Remix)
05. R.I.O. – Hey Mama
06. Sam Feldt feat. Ella Henderson – Hold Me Close (Jerome Remix)
07. El Capon – Shut Up Chicken
08. VIZE & Tom Gregory – Never Let Me Down
09. Vicetone & Tony Igy – Astronomia
10. Beachbag – Darkness
11. Starley – Arms Around Me (Jerome Remix)
12. Tiësto & 7 Skies feat. RebMoe – My Frequency
13. LIZOT – Weekend
14. Dynoro & Fumaratto – Me Provocas
15. Gestört aber GeiL feat. Voyce – Millionen Farben (DIZE Remix)
16. Alok & THRDL!FE – Hear Me Tonight
17. DJ Kuba, Neitan & Keanu Silva – Feel The Vibe (Keanu Silva Remix)
18. BoyBoyBoy x Max Lean x Bonny Lauren – Trigger
19. Keanu Silva – Have You Never Been Mellow
20. StadiumX & LUX – Sweet Harmony
21. DJ Antoine & Willa – Kiss Me Hard (DJ Antoine vs. Mad Mark 2k20 Mix)
22. David Puentez & Albert Neve – Superstar
23. DIZE feat. Aurii – Wenn ich nicht mehr weiss
CD2: Mixed by Markus Gardeweg
01. Regard & RAYE – Secrets
02. Markus Gardeweg x Neptunica – Galactica
03. Loud Luxury feat. Brando – Gummy
04. FISHER – Freaks
05. David Keno – Set Me Free
06. Tom Novy feat. Bell – Vamos A La Playa
07. Cecilia Krull – Agnus Dei (Benny Benassi & BB Team Remix)
08. CamelPhat & ARTBAT feat. RHODES – For A Feeling
09. Lifelike & Kris Menace – Discopolis 2.0 (MEDUZA Remix)
10. EDX – The Time Is Now
11. YouNotUs & AKA AKA – Like A Punk
12. TMW – TV Show
13. AKA AKA – The Edge
14. Superlover – Woodworm
15. Tom Enzy feat. Kalu – No Scrubs
16. Lost Frequencies, Zonderling & Kelvin Jones – Love To Go
17. Saint Joao – Set It Off
18. Sono – Chasing The Light
19. Norman Doray & Sneaky Sound System – Tell the World
20. Hagen Feetly – Cry
21. Nora En Pure – All I Need
22. Regi & Lester Williams – It's Gonna Be Alright
23. Nathan Rux feat. MDNR – All Night
CD3: Mixed by Harris & Ford
01. Harris & Ford – Wahre Freundschaft
02. Scooter x Finch Asozial – Bassdrum
03. Dimitri Vegas & Like Mike vs. Bassjackers – Happy Together
04. Armin van Buuren & Brennan Heart feat. Andreas Moe – All On Me (Brennan Heart VIP Mix)
05. Le Shuuk x Rob & Chris feat. Tom Mountain – Livestream Razzia
06. Sander van Doorn x Harris & Ford – Spotlight
07. Ummet Ozcan x Harris & Ford – Fight Back
08. Emi Flemming – Don't Worry (Harris & Ford Remix)
09. YouNotUs & Julian Perretta – Your Favourite Song (YouNotUs Club Mix)
10. Don Diablo – Inside My Head (Voices)
11. Lucky Luke & Gaullin – Cherry Cola
12. Martin Garrix feat. Clinton Kane – Drown (Alle Farben Remix)
13. Mike Candys – Give It To Me
14. Debonair Samir – Samir's Theme (Tujamo Remix)
15. KAAZE feat. Nino Lucarelli – The Evil Folk
16. Blasterjaxx & ASCO feat. Norah B. – Alive
17. Luke Bond feat. Tyler Graves – Left Of Us (Darren Styles Remix)
18. Scotty – He's a Pirate (Harris & Ford Remix)
19. Atmozfears – My Story
20. Ran-D feat. Mark Vayne & Diesel – Dreamers Of The Universe
21. Wildstylez & Da Tweekaz feat. XCEPTION – Adrenaline
22. Hard But Crazy – Hardstyle Girl (Harris & Ford Remix)
23. Jebroer & Dr Phunk – Wunderbar (SuperMegaGeilFettFantastischWunderbar)
CD4: Full Length Versions
01. R.I.O. – Hey Mama
02. The Underdog Project – Summer Jam (Alle Farben Remix)
03. DJ Antoine & Willa – Kiss Me Hard (DJ Antoine vs. Mad Mark 2k20 Mix)
04. El Capon – Shut Up Chicken
05. Tom Novy feat. Bell – Vamos A La Playa
06. Gabry Ponte x Jerome – Lonely
07. VIZE & Tom Gregory – Never Let Me Down
08. TMW – TV Show
09. Starley – Arms Around Me (Jerome Remix)
10. Markus Gardeweg x Neptunica – Galactica
11. Lost Frequencies, Zonderling & Kelvin Jones – Love To Go
12. Nathan Rux feat. MDNR – All Night
13. Tom Enzy feat. Kalu – No Scrubs
14. Hagen Feetly – Cry
15. Nora En Pure – All I Need
16. Norman Doray & Sneaky Sound System – Tell the World
17. Cecilia Krull – Agnus Dei (Benny Benassi & BB Team Remix)
18. Sono – Chasing The Light
19. YouNotUs & AKA AKA – Like A Punk
20. Mike Candys – Give It To Me
21. Harris & Ford – Wahre Freundschaft
22. Armin van Buuren & Brennan Heart feat. Andreas Moe – All On Me (Brennan Heart VIP Mix)
23. Scooter x Finch Asozial – Bassdrum
Various Artists – "Kontor Top Of The Clubs Vol. 86" (Kontor Records)