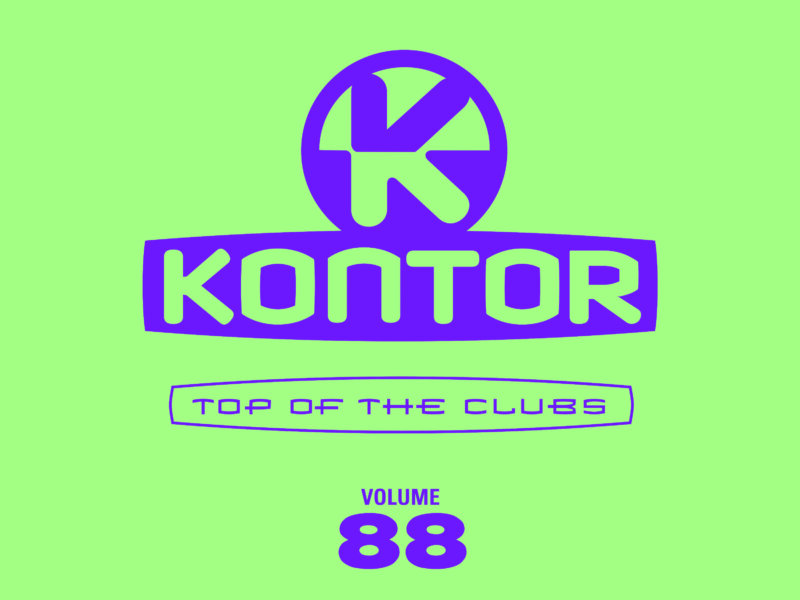 News
"Kontor – Top Of The Clubs Vol. 88" (Sampler-Vorstellung)
"Kontor Top Of The Clubs" ist der Titel einer CD-Reihe, die seit 1998 überaus erfolgreich auf dem Label Kontor veröffentlicht wird.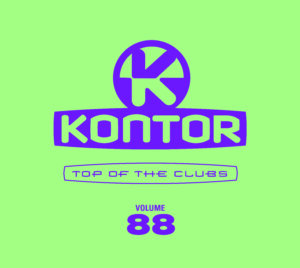 Vorgestern (08.01.2021) erschien die mittlerweile 88. Ausgabe der Sampler-Reihe.
Vereint sind auf den ersten drei Silberlingen des CD-Sets Tracks von so hochkarätigen Acts wie Topic & A7S feat. Lil Baby, Mark Forster x VIZE, Clean Bandit & Mabel feat. 24KGoldn, Armin van Buuren, Loud Luxury, Tiësto, Scooter & Timmy Trumpet, Harris & Ford x Jerome, Tom Gregory, EDX, Sam Smith, Nora En Pure, Afrojack, Oliver Heldens, Tomcraft, Tensnake, Sono oder MOGUAI, wobei anzumerken ist, dass die Tunes wie gewohnt im tanzflurtauglichen Mix daherkommen.
Insgesamt gibt es 69 Titel auf "Kontor Top Of The Clubs Vol. 88" zu hören, darunter solche Chart-Hits oder Club-Smasher wie "The Business" (Tiësto), "Bist du Okay" (Mark Forster x VIZE), "Tick Tock" (Clean Bandit & Mabel feat. 24KGoldn – hier vertreten im Topic Remix), Tomcraft, "Happiness" (Tomcraft, MOGUAI & ILIRA) oder "We No Speak Americano (Sllash & Doppe Edit)" (Yolanda Be Cool vs. DCUP).
Auf einer vierten CD schließlich werden zusätzlich noch 23 ungemixte Einzeltracks der ersten drei CDs offeriert.
Als Compiler und Mixer der neuesten Ausgabe der populären Sampler-Reihe – das soll nicht unerwähnt bleiben – fungierten Markus Gardeweg, Jerome und Mike Candys.
Wer von euch auf der Suche nach den angesagtesten Tunes ist, was aktuelle Club- und House-Burner angeht, kann bedenkenlos zugreifen bei der neuesten Edition von "Kontor Top Of The Clubs".
Hier gibt es den offiziellen Minimix zu hören:
Tracklisting für "Various Artists – Kontor Top Of The Clubs Vol. 88":
CD1:
1. Jerome : Sick Of You
2. Mark Forster x VIZE : Bist du Okay
3. Topic & A7S feat. Lil Baby : Why Do You Lie To Me (twocolors Remix)
4. Neptunica x LANNÉ x Micano : Scream
5. Clean Bandit & Mabel feat. 24kGoldn : Tick Tock (Topic Remix)
6. LA Vision & Gigi D'Agostino : Hollywood
7. Imanbek & Martin Jensen : I'm Just Feelin' (Du Du Du) (MOTi Remix)
8. Jonasu & Felix Samuel : Habits (Stay High)
9. Deepend & YouNotUs feat. FAULHABER : My Heart (NaNaNa)
10. Tiësto : The Business
11. Gaullin & Cristian Marchi feat. Pillo : The One
12. Mike Williams & Justin Mylo feat. Sara Sangfelt : Face Up To The Sun
13. Harris & Ford x Jerome : Higher Space
14. LUM!X, KSHMR & Gabry Ponte feat. Karra : Scare Me
15. Yton & KYANU : Happy
16. Gabry Ponte, Marnik & Roberto Molinaro : Ameno
17. Brennan Heart x Harris & Ford : Addicted To The Bass
18. W&W x AXMO feat. SONJA : Rave Love
19. Scooter & Timmy Trumpet : Paul Is Dead
20. Tony Igy : Astronomia (Never Go Home)
21. Helion, Krimsonn & IZKO feat. Sara Sangfelt : How Many Days
22. Beachbag : We Are Young
23. Te Pai feat. Margad : Careless Whisper (Steve Forest Mix)
CD2:
1. Loud Luxury & Frank Walker feat. Stephen Puth : Like Gold
2. Tom Gregory : What Love Is (EDX's Acapulco At Night Remix)
3. Sam Smith : Diamonds (Joel Corry Remix)
4. Nora En Pure feat. Tim Morrison : Come Away
5. Paul Woolford, Diplo & Kareen Lomax : Looking For Me
6. Ytram, Elderbrook & Martin Garrix : Fire
7. Yolanda Be Cool vs. DCUP : We No Speak Americano (Sllash & Doppe Edit)
8. Sono x Rafael Cerato : On My Mind
9. ARTBAT & Sailor & I : Best Of Me
10. DJ Antoine & DEADLINE : Shout
11. Markus Gardeweg : Seven
12. Sunnery James & Ryan Marciano feat. Hannah Ellis : What If
13. Nora En Pure : Enchantment
14. Sans Souci : Nanika
15. The Cube Guys : Love Will Save The Day
16. Simon Fava & Yvvan Back feat. Totó La Momposina : La Candela Viva
17. Jaxx Inc. : Lady Luck
18. Norman Doray & Darren Crook : Sweet Freedom
19. Newclaess feat. Jon Paul : Open Roads
20. SvenDeeKay : Confused
21. The Cube Guys : Passion (Cubed Remix 2020)
22. Tinlicker x Robert Miles : Children
23. Tensnake : Simpansi
CD3:
1. Harris & Ford & Mike Candys : My Way
2. Armin van Buuren feat. Jake Reese : Need You Now (Neptunica Remix)
3. Timmy Trumpet & Vini Vici : Thunder
4. Mike Candys, Neptunica & Marmy : Overdose
5. LUNAX & HUTS feat. Mary Jensen : Safe & Sound
6. W&W : Gold
7. Sam Collins & Hypelezz feat. Clarees : The Magic Key (KYANU Remix)
8. Platinum Doug : Harder Without You
9. Mike Candys & le Shuuk : Raptor
10. Sandro Silva x Willy William : Bollywood
11. Afrojack & DLMT feat. Brandyn Burnette : Wish You Were Here
12. twoloud & Lion feat. Aylin : You Got It Boy
13. Oliver Heldens feat Kiko Bun : Break This Habit (Zonderling Remix)
14. Special Vibe : Ready Or Not (KYANU Remix)
15. Now O Later : Calligraphy (Mike Candys Edit)
16. Deeperlove : Renegade Master (Back Once Again)
17. LOMONDO : Hevenu Shalom
18. Tomcraft, MOGUAI & ILIRA : Happiness
19. TMW : Chasing Hearts
20. Dante Klein & Jordiz feat. Megan Brands : Life
21. Sons Of Maria & Calippo : Anywhere
22. Cat Dealers & Guz Zanotto feat. Moore : Save Me Now
23. Twenty Feet Down : Next One
CD4:
1. Harris & Ford x Jerome : Higher Space
2. Scooter & Timmy Trumpet : Paul Is Dead
3. Armin van Buuren feat. Jake Reese : Need You Now (Neptunica Remix)
4. Jerome : Sick Of You
5. Neptunica x LANNÉ x Micano : Scream
6. Loud Luxury & Frank Walker feat. Stephen Puth : Like Gold
7. Tom Gregory : What Love Is (EDX's Acapulco At Night Remix)
8. Nora En Pure feat. Tim Morrison : Come Away
9. Yton & KYANU : Happy
10. DJ Antoine & DEADLINE : Shout
11. Norman Doray & Darren Crook : Sweet Freedom
12. Jaxx Inc. : Lady Luck
13. SvenDeeKay : Confused
14. Te Pai feat. Margad : Careless Whisper (Steve Forest Mix)
15. The Cube Guys : Love Will Save The Day
16. Markus Gardeweg : Seven
17. Sans Souci : Nanika
18. Tinlicker x Robert Miles : Children
19. Beachbag : We Are Young
20. Sam Collins & Hypelezz feat. Clarees : The Magic Key (KYANU Remix)
21. Mike Candys, Neptunica & Marmy : Overdose
22. W&W x AXMO feat. SONJA : Rave Love
23. Brennan Heart x Harris & Ford : Addicted To The Bass
Various Artists – "Kontor – Top Of The Clubs Vol. 88" (Kontor Records)