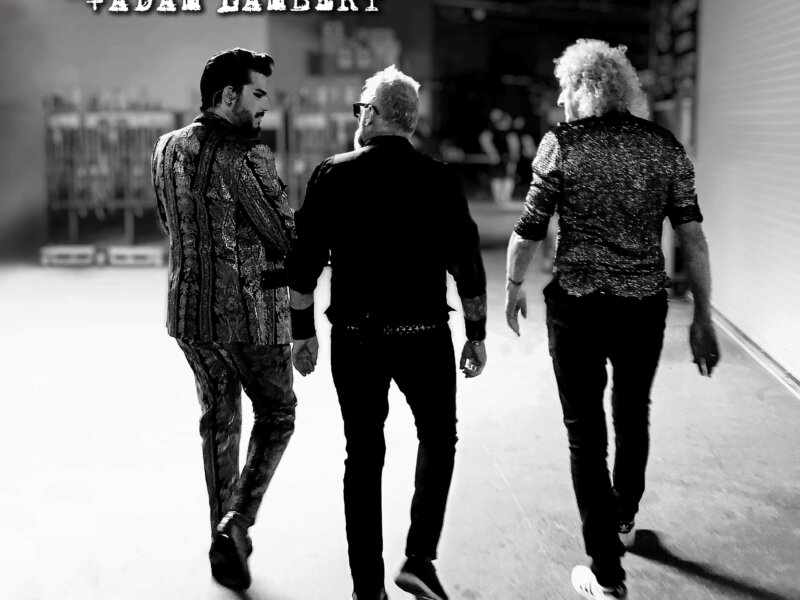 Reviews
Queen + Adam Lambert – "Live Around The World"
Am gestrigen Tag erschien "Live Around The World", das erste gemeinsame Live-Album von Queen und Adam Lambert, welches als CD, CD+DVD, CD+Blu-ray sowie in diversen Vinyl-Konfigurationen (2LPs) veröffentlicht wurde.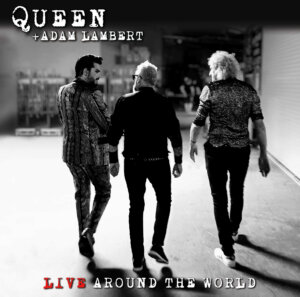 Unter den bislang größtenteils unveröffentlichten Aufnahmen, die man auf der Kollektion hören kann, befinden sich auch Mitschnitte von Festival-Auftritten wie "Rock In Rio" (Lissabon – 2016), "Isle of Wight" (Newport/UK – 2016), "Summer Sonic" (Tokio – 2014) oder "Global Citizen" (New York – 2019).
Exklusiv gibt es auf der CD auch das komplette Set des "Fire Fight Australia"-Benefizkonzertes, das man gemeinsam am Sonntag, den 16. Februar 2020, in Sydney darbot.
Das Besondere an dieser Show war, dass das legendäre Live-Aid-Set, welches am 13. Juli des Jahres 1985 im Rahmen eines Wohltätigkeitskonzertes zur Bekämpfung der damaligen Hungersnot in Äthiopien stattfand, in Gänze nachgespielt wurde. Zu hören gab es beim "Fire Fight  Australia"-Benefiz-konzert die Stücke "Bohemian Rhapsody", "Radio Ga Ga", "Hammer To Fall", "Crazy Little Thing Called Love", "We Will Rock You" und "We Are The Champions".
Neben diesen sechs Songs beinhaltet der Silberling 14 weitere Highlights aus dem Schaffen von Queen, darunter Klassiker wie "Under Pressure", "Who Wants To Live Forever", "The Show Must Go On", "Love Of My Life", "Don't Stop Me Now" oder "I Want To Break Free".
Überdies werden dem geneigten Hörer auch neu interpretierte Solostücke von Freddie Mercury wie "Love Kills" oder "I Was Born To Love You" auf der Live-CD "Live Around The World" serviert.
Wer sich für die DVD- bzw. Blu-ray-Edition entscheidet, erhält darüber hinaus als besondere Schmankerl noch Roger Taylors "Drum Battle" mit seinem Sohn Rufus Taylor und Brian Mays Gitarrensolo zu "Last Horizon".
Erlesen und exquisit ist meines Erachtens die Auswahl der Live-Tracks, die aus rund 200 gemeinsamen Shows, die Queen und Adam Lambert bis dato zum Besten gaben, als absolute Glanzlichter selektiert wurden. Zwar ist es ein Ding der Unmöglichkeit, Freddie Mercury zu ersetzen, aber mit seiner Stimmbandbreite und seinem extravaganten Auftreten gelingt es Adam Lambert vorzüglich, live den vielen Queen-Klassikern neues Leben einzuhauchen.
Hier "I Was Born To Love You", ein Live-Mitschnitt vom "Summer Sonic"- Festival (Tokio – 17.08.2014):
Und hier "The Show Must Go On" (Live At The O2, London, 04.07.2018):
Hier schließlich gibt es den Trailer zu "Live Around The World" zu sehen:
"Live Around The World" auf Spotify anhören:
Queen + Adam Lambert "Live Around the World"
Tracklist (CD/Vinyl)
01 Tear It Up (May) The O2, London, UK, 02/07/2018
02 Now I'm Here (May) Summer Sonic, Tokyo, Japan, 2014
03 Another One Bites The Dust (Deacon) Summer Sonic, Tokyo, Japan, 2014
04 Fat Bottomed Girls ft. Dallas Cowboys Cheerleaders (May) American Airlines Center, Dallas, USA, 2019
05 Don't Stop Me Now (Mercury) Rock In Rio, Lisbon, Portugal, 2016
06 I Want To Break Free (Deacon) Rock In Rio, Lisbon, Portugal, 2016
07 Somebody To Love (Mercury) Isle of Wight Festival, UK, 2016
08 Love Kills – The Ballad (Mercury/Moroder) iHeart Radio Theater, Los Angeles, USA, 2014
09 I Was Born To Love You (Mercury) Summer Sonic, Tokyo, Japan, 2014
10 Under Pressure (Queen/Bowie) Global Citizen Festival, New York, USA, 2019
11 Who Wants To Live Forever (May) Isle of Wight Festival, UK, 2016
12 The Show Must Go On (Queen) The O2, London, UK, 04/07/2018
13 Love Of My Life (Mercury) The O2, London, UK, 02/07/2018
14 Bohemian Rhapsody (Mercury) Firefight Australia, ANZ Stadium, Sydney, Australia, 2020
15 Radio Ga Ga (Taylor) Firefight Australia, ANZ Stadium, Sydney, Australia, 2020
16 Ay-Ohs (Mercury) Firefight Australia, ANZ Stadium, Sydney, Australia, 2020
17 Hammer To Fall (May) Firefight Australia, ANZ Stadium, Sydney, Australia, 2020
18 Crazy Little Thing Called Love (Mercury) Firefight Australia, ANZ Stadium, Sydney, Australia, 2020
19 We Will Rock You (May) Firefight Australia, ANZ Stadium, Sydney, Australia, 2020
20 We Are The Champions (Mercury) Firefight Australia, ANZ Stadium, Sydney, Australia, 2020
DVD / BLU-RAY Tracklist
01 Tear It Up (May) The O2, London, UK, 02/07/2018
02 Now I'm Here (May) Summer Sonic, Tokyo, Japan, 2014
03 Another One Bites The Dust (Deacon) Summer Sonic, Tokyo, Japan, 2014
04 Fat Bottomed Girls ft. Dallas Cowboys Cheerleaders (May) American Airlines Center, Dallas, USA, 2019
05 Don't Stop Me Now (Mercury) Rock In Rio, Lisbon, Portugal, 2016
06 I Want To Break Free (Deacon) Rock In Rio, Lisbon, Portugal, 2016
07 Somebody To Love (Mercury) Isle of Wight Festival, UK, 2016
08 Love Kills – The Ballad (Mercury/Moroder) iHeart Radio Theater, Los Angeles, USA, 2014
09 I Was Born To Love You (Mercury) Summer Sonic, Tokyo, Japan, 2014
10 Drum Battle (Taylor) Qudos Bank Arena, Sydney, Australia, 2014
11 Under Pressure (Queen/Bowie) Global Citizen Festival, New York, USA, 2019
12 Who Wants To Live Forever (May) Isle of Wight Festival, UK, 2016
13 The Guitar Solo (Last Horizon) (May) The O2, London, UK, 2018
14 The Show Must Go On (Queen) The O2, London, UK, 04/07/2018
15 Love Of My Life (Mercury) The O2, London, UK, 02/07/2018
16 Bohemian Rhapsody (Mercury) Firefight Australia, ANZ Stadium, Sydney, Australia, 2020
17 Radio Ga Ga (Taylor) Firefight Australia, ANZ Stadium, Sydney, Australia, 2020
18 Ay-Ohs (Mercury) Firefight Australia, ANZ Stadium, Sydney, Australia, 2020
19 Hammer To Fall (May) Firefight Australia, ANZ Stadium, Sydney, Australia, 2020
20 Crazy Little Thing Called Love (Mercury) Firefight Australia, ANZ Stadium, Sydney, Australia, 2020
21 We Will Rock You (May) Firefight Australia, ANZ Stadium, Sydney, Australia, 2020
22 We Are The Champions (Mercury) Firefight Australia, ANZ Stadium, Sydney, Australia, 2020
Website: https://www.queenonline.com/
Facebook:https://www.facebook.com/Queen
Instagram: https://www.instagram.com/officialqueenmusic/
Twitter: https://twitter.com/queenwillrock
Queen + Adam Lambert – "Live Around The World" (Universal Music)