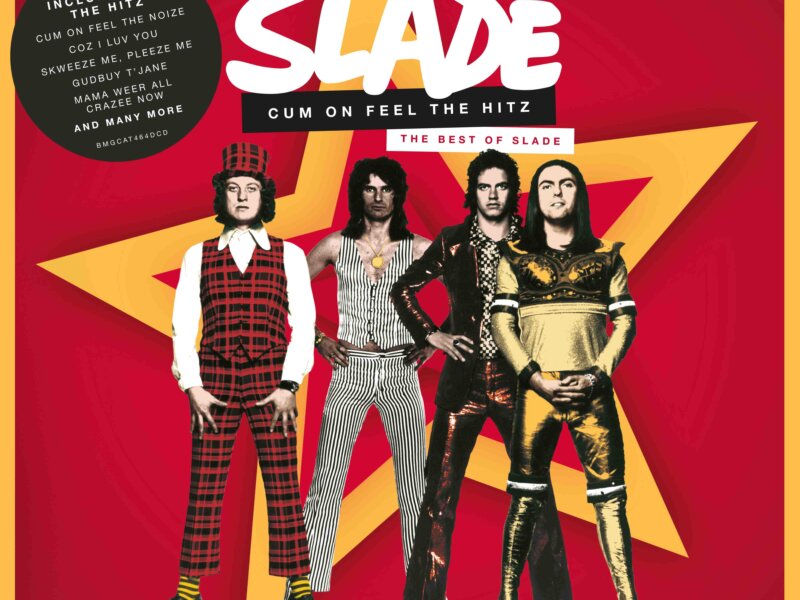 Reviews
Slade – "Cum On Feel The Hitz"
Mit "Cum On Feel The Hitz" ist am gestrigen Tage eine neue Slade-Kollektion erschienen, die auf zwei CDs die bedeutendsten Hits des im Jahre 1966 gegründeten Glam Rock- und Hard Rock-Quartetts aus Wolverhampton, einer nordwestlich von Birmingham gelegenen britischen Großstadt, versammelt.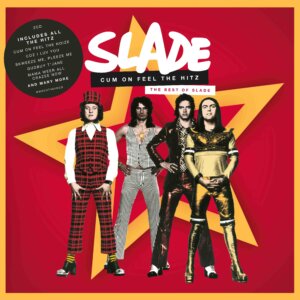 Auf den zwei Silberlingen, welche mit insgesamt 43 Songs den Zeitraum zwischen 1970 und 1991 umfassen, wird dem Hörer die volle Bandbreite vieler exzellenter Lieder der Formation offeriert, darunter sechzehn Top-10 Singles sowie weitere Klassiker wie die UK-Nr.1-Hits "Coz I Luv You" (1971), "Take Me Bak 'Ome" (1972), "Mama Weer All Crazee Now" (1972), "Cum On Feel the Noize" (1973), "Skweeze Me, Pleeze Me" (1973) oder "Merry Xmas Everybody" (1973), ein mit Platin veredelter Weihnachtssong, der in Großbritannien bis heute über 1,3 Millionen mal über die Ladentische ging und damit das erfolgreichste Stück der britischen Band ist.
Selbstverständlich, dass auch zweien meiner persönlichen Lieblingssongs der Combo Platz eingeräumt wird: der vom The Animals-Bassisten Chas Chandler produzierten Hymne "Far Far Away" (1974), welche in Großbritannien eine Notierung auf Platz 2 der offiziellen Single-Charts schaffte und mit Silber zertifiziert wurde, und der Rock-Ballade "My Oh My" (1983), welche ebenfalls zu einem Top2-Erfolg im Vereinigten Königreich avancierte und in Schweden sowie Norwegen sogar die Chart-Spitze enterte.
Kurzum, die Doppel-CD präsentiert sich als eine wunderbare Greatest Hits-Kollektion, welche als Retrospektive durch die drei Dekaden umfassende Karriere der vierköpfigen Glam-Rock-Band führt, die mit den Alben "Slayed?" (1972), "Sladest" (1973) und "Old New Borrowed and Blue" (1974) jeweils auf Platz 1 der britischen Longplay-Charts landen konnte.
"Cum On Feel The Hitz" – Tracklist
CD1
1. Cum On Feel The Noize
2. Skweeze Me, Pleeze Me
3. Mama Weer All Crazee Now
4. Coz I Luv You
5. Take Me Bak 'Ome
6 Gudbuy T'Jane
7 My Friend Stan
8 Far Far Away
9 My Oh My
10 Everyday
11 The Bangin' Man
12 Look Wot You Dun
13 Thanks For The Memory
14 Run Runaway
15 We'll Bring The House Down
16 In For A Penny
17 Let's Call It Quits
18 How Does It Feel
19 All Join Hands
20 Get Down And Get With It
21 Radio Wall Of Sound
CD2
1 Lock Up Your Daughters
2 My Baby Left Me: That's Alright
3 Gypsy Roadhog
4 (And Now the Waltz) C'est La Vie
5 Myzsterious Mizster Jones
6 Ruby Red
7 Do You Believe In Miracles
8 Wheels Ain't Coming Down
9 7 Year Bitch
10 Still The Same
11 The Shape Of Things To Come
12 Know Who You Are
13 Nobody's Fool
14 Burning In The Heat Of Love
15 Give Us a Goal
16 Ginny Ginny
17 Sign Of The Times
18 Knuckle Sandwich Nancy
19 Ooh La La in L.A
20 That's What Friends Are For
21 We Won't Give In
22 Merry Xmas Everybody
"Cum On Feel The Hitz" auf Spotify anhören:
Website: https://www.slade.uk.com/
Facebook: https://www.facebook.com/OfficialSladeBand/
Slade – "Cum On Feel The Hitz" (BMG/Warner)