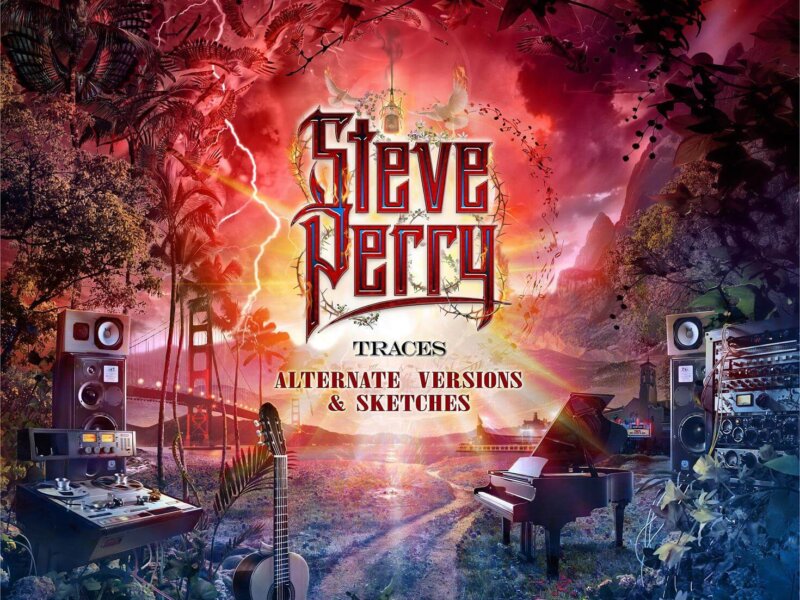 Reviews
Steve Perry – "Traces – Alternate Versions And Sketches" (Album Review)
Steve Perry – das brandneue Album "Traces – Alternate Versions And Sketches" out now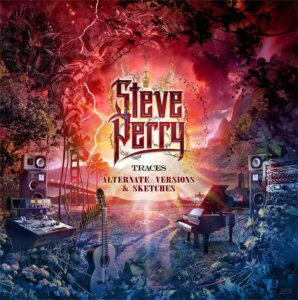 Am 05. Oktober 2018 veröffentlichte Steve Perry, von 1977 bis 1987 Lead-Sänger der US-amerikanischen Rockband Journey, sein drittes Solo-Album unter dem Titel "Traces". Jenes erschien knapp 24 Jahre nach seinem bis dato letzten Solowerk "For the Love of Strange Medicine" (VÖ: 19.07.1994).
An der Produktion des Albums war neben dem Sänger sein langjähriger Weggefährte Thom Flowers beteiligt, der in der Vergangenheit bereits mit Acts wie Toad the Wet Sprocket, The Ataris, Sugarcult, Jesse Thomas, Ninja Sex Party oder The Mad Caddies zusammen gearbeitet hat.
Nach dem Release im Oktober 2018 landete der Longplayer auf Platz 6 der US-amerikanischen Album-Charts und schaffte zudem in Großbritannien eine Notierung in den Top40 der entsprechenden Charts.
Via Fantasy/Concord/Universal Music erschien nun am gestrigen Tag das bradneue Steve Perry- Album unter dem Titel "Traces – Alternate Versions And Sketches", und zwar in den folgenden Formaten: auf CD, LP und digital.
Darauf werden mit "Most Of All", "No Erasin'", "I Need You", "No More Cryin'", "We're Still Here", "You Belong To Me" und "Sun Shines Gray" einige seiner Lieblings-Tracks vom 2018er-Album in "Stripped" bzw. "Acoustic"-Versionen dargeboten. Zusätzlich gibt es von "Most Of All" auf der CD einen Radio Mix zu hören.
Wiederum gemeinsam mit Thom Flowers produziert, erstrahlen die Tracks des 2018er-Werkes auf "Traces – Alternate Versions And Sketches" in neuen Farben, wobei die Lieder hier durch die Konzentration auf das Wesentliche bestechen und teilweise mit einfallsreichen Sketch-Ideen angereichert werden.
Unterstützung auf dem jüngsten Opus, das eine ungemeine Wärme und Tiefe verströmt, erhielt Steve Perry übrigens unter anderem auch durch den renommierten Gitarristen Waddy Wachtel (Tracy Chapman, Bob Dylan, Rod Stewart, The Rolling Stones, Warren Zevon), für das Mastering zeichnete niemand Geringerer als Bob Ludwig (Bruce Springsteen, The Police, U2, Sting, Bryan Adams, Phil Collins) verantwortlich.
Hier der Videoclip zu "Most Of All (Radio Mix)":
 "Traces – Alternate Versions And Sketches" auf Spotify anhören:
Tracklist:
1. Most Of All  (Radio Mix)
2. No Erasin'  (Acoustic)
3. I Need You  (Acoustic)
4. No More Cryin' (Acoustic)
5. Most Of All (Stripped)
6. We're Still Here (Acoustic)
7. You Belong To Me (Stripped)
8. Sun Shines Gray (Acoustic)
Website: https://steveperry.com/
Facebook: https://www.facebook.com/steveperrymusic
Instagram: https://www.instagram.com/steveperrymusic/
Steve Perry – "Traces – Alternate Versions And Sketches" (Fantasy/Concord/Universal Music)