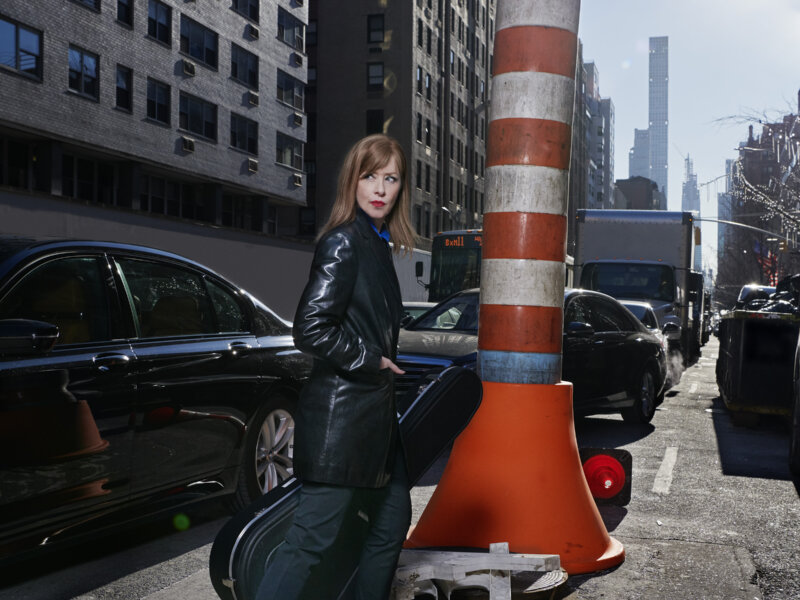 Reviews
Suzanne Vega – "An Evening Of New York Songs And Stories"
Via Cooking Vinyl droppte Suzanne Vega am Freitag ihr jüngstes Album unter dem Titel "An Evening Of New York Songs and Stories".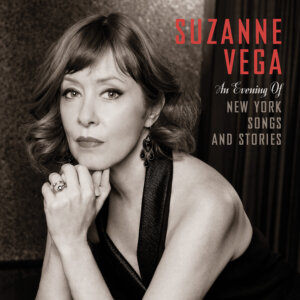 Soundtechnisch in Szene gesetzt wurde das Live-Opus von Gerry Leonard, dem Gitarristen von David Bowie, der in der Vergangenheit bereits für Künstler wie Roger Waters, Cyndi Lauper oder Laurie Anderson tätig war.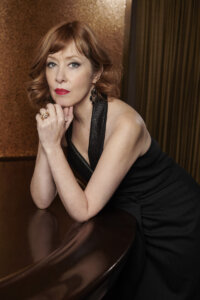 Für den Mix des Longplayers zeichnete übrigens der mehrfach mit einem Grammy Award ausgezeichnete Toningenieur Kevin Killen (David Bowie, Peter Gabriel, Tori Amos, Kate Bush, Shakira, Jewel, U2) verantwortlich, das Mastering übernahm dann der mehrmalige Grammy-Preisträger Bob Ludwig (Bruce Springsteen, Paul McCartney, Jimi Hendrix, Queen, Nirvana, Daft Punk).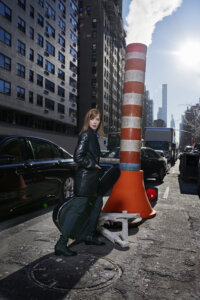 Die Aufnahmen zu "An Evening Of New York Songs and Stories" fanden in New York City's bekanntem Café Carlyle statt, wobei die zweifache Grammy Award-Preisträgerin Suzanne Vega an den Instrumenten von Gerry Leonard (Gitarre), Jeff Allen (Bass) und Jamie Edwards (Keyboards) unterstützt wurde.
Viele Suzanne Vega-Klassiker werden auf der Live-CD präsentiert, darunter der UK Top40-Hit "Marlene On The Wall (1985), die wunderbare Gitarren-Ballade "Gypsy" (1986), "Tom`s Diner", der erste Track ihres 1987er-Albums "Solitude Standing", welcher im Remix des britischen Acts DNA im Jahre 1990 zu einem Nr.1-Hit in Deutschland, Österreich und der Schweiz avancierte, oder der US-Top3-Hit "Luka", den man wohl als den absoluten Trademark-Song der Künstlerin bezeichnen kann.
Bereichert wird die Setlist noch durch weniger bekannte Stücke der aus Santa Monica (Kalifornien) stammenden und in New York lebenden Singer-Songwriterin wie "Frank And Ava" (2007), "New York Is A Woman" (2007) oder "Ludlow Street" (2007) sowie "Walk On The Wild Side", eine bezaubernde Coverversion des gleichnamigen Lou Reed-Klassikers, welcher im Original auf seinem 1972er-Album "Transformer" zu finden ist und in der ursprünglichen Version von keinem Geringeren als der verstorbenen Musik-Legende David Bowie produziert wurde.
In toto ist "An Evening Of New York Songs and Stories" ein exzellentes Live-Dokument und auditives Erlebnis geworden, das demonstriert, was für eine begnadete und vielschichtige Singer-Songwriterin Suzanne Vega ist.
Hier der Videoclip zu "Walk On The Wild Side":
"An Evening Of New York Songs and Stories" auf Spotify anhören:
Suzanne Vega live – "An Evening With Suzanne Vega"
15.09.2020 Berlin – Metropol
26.01.2021 Köln – Gloria
27.01.2021 Hamburg – Mojo
Website: https://www.suzannevega.com/
Facebook: https://www.facebook.com/SuzanneVegaFanPage/
Instagram: https://www.instagram.com/therealsuzannevega/
Twitter: https://www.instagram.com/therealsuzannevega/
Suzanne Vega – "An Evening Of New York Songs And Stories" (Cooking Vinyl/Sony Music)