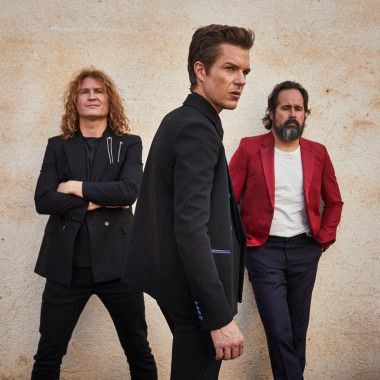 Reviews
The Killers – "Pressure Machine" (Album-Vorstellung)
The Killers erobern mit ihrem brandneuen Album die Chart-Spitze der iTunes-Charts in Ländern wie den USA, Kanada, Großbritannien, Brasilien, Spanien oder Australien.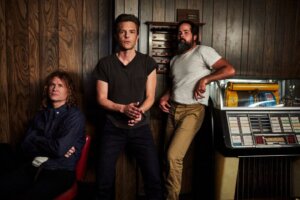 Am Freitag (13.08.2021) erschien das brandneue The Killers-Album "Pressure Machine", das hierzulande bereits Platz 2 der iTunes-Album-Charts erreicht hat.
Produziert wurde das Werk, das sich inhaltlich mit Nephi (Utah), der Heimatstadt von Brandon Flowers, und den Problemen der Menschen dort beschäftigt, von Shawn Everett (Julian Casablancas, Alabama Shakes, The War on Drugs, Haim, Beck) und Jonathan Rado (Diane Coffee, Whitney, Weyes Blood, Alex Cameron), der einen Hälfte des Indie-Duos Foxygen, wobei die Mannen um Brandon Flowers als Co-Produzenten fungierten.
Ein Gast-Feature gibt es auf dem Albumtrack "Runaway Horses" von der US-amerikanischen Indie-Rock-Musikerin Phoebe Bridgers (Boygenius, Better Oblivion Community Center).
Osziillierend zwischen Country, Singer/Songwritertum, Indie und Pop, ist "Pressure Machine" ein großartiges Konzeptalbum geworden, das überaus facettenreich ausgefallen ist und stimmungsmäßig eher düster klingt.
Ein funkelndes Juwel des Albums ist sicherlich der spartanisch instrumentierte Track "Terrible Thing", in dem es mit Zeilen wie "But the cards that I was dealt will get you thrown out of the game/Hey momma, can't you see your boy is wrapped up in the strangle silk/Of this cobweb town where culture is king?" um die Selbstmordgedanken eines schwulen Teenagers geht.
Mit der countryesken Nummer "West Hills", die von einem jungen Mann handelt, der wegen Drogenbesitzes verhaftet wird, welche sich zugleich aber auch mit dem Leben in einer religiösen Gemeinschaft beschäftigt, wird ein weiterer Glanzpunkt gesetzt.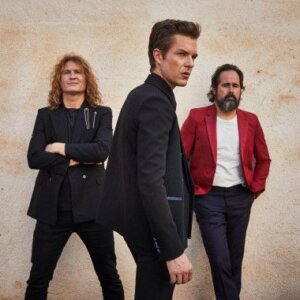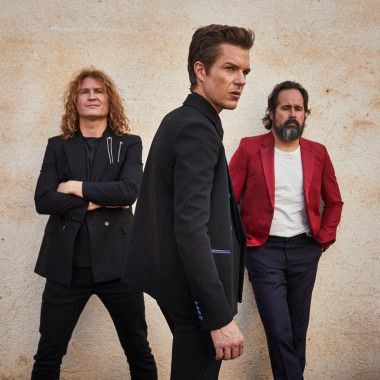 Zu gefallen wissen auch die Indie Pop-Nummer "In The Car Outside", das hymnische Folk Pop-Lied "Pressure Machine", der an Bruce Springsteen erinnernde Singer-Songwriter-Rock-Titel "Quiet Town", der traurig-schwermütige Track "In Another Life", der hoffnungsvoll-optimistische Tune "Sleepwalker" sowie "Runaway Horses", ein Duett mit Phoebe Bridgers.
Hört also unbedingt mal rein in das gelungene Konzeptalbum, das auf den letztjährigen #1UK-Longplayer "Imploding The Mirage" folgt.
Hier der Videoclip zur aktuellen Single "Quiet Town":
Und hier eine Live-Performance von "Reunaway Horses" (in der Jimmy Kimmel Live!-Show):
Hier schließlich die fünf Trailer zum Album:
Das Album auf Spotify anhören:
Buy-Link: https://thekillers.lnk.to/Pressuremachine
Website: http://www.thekillersmusic.com/
Facebook: https://www.facebook.com/Thekillers
Instagram: https://www.instagram.com/thekillers/?hl=de
The Killers – "Pressure Machine" (Island/Universal)