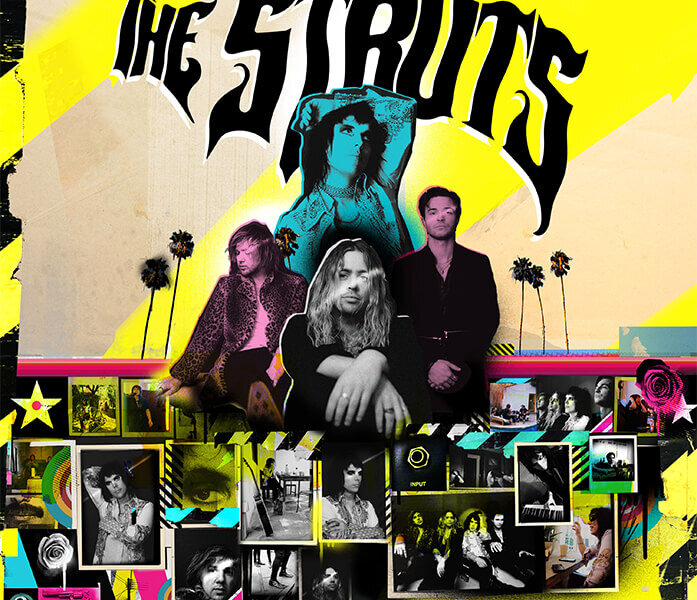 News
The Struts feat. Robbie Williams – "Strange Days" (Single + offizielles Video)
Ein wenig untergegangen ist in den letzten Wochen "Strange Days", die gemeinsame Single der britischen Glam Rock-Band The Struts mit keinem Geringeren als Superstar Robbie Williams.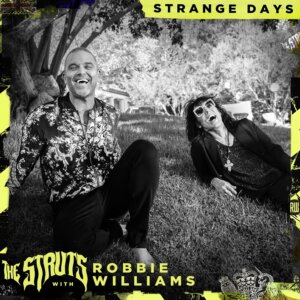 Veröffentlicht wurde der Song, der von Jon Levine (Avril Lavigne, Melissa Etheridge, Dua Lipa. Drake, Nelly Furtado) produziert wurde, bereits am 02. September 2020.
Mit Zeilen wie "Oh, these are strange times/Lost in our minds/We don't know, it's unclear/Where we'll be this time next year" passt die hymnische Rockballade  perfekt in die aktuelle Zeit, welche von der Corona-Pandemie geprägt ist.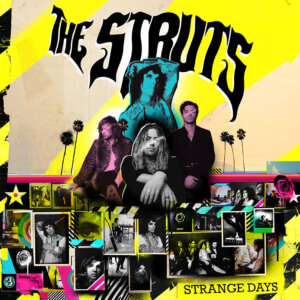 Das Stück, übrigens Titeltrack des am 16. Oktober erscheinenden neuen Albums der britischen Band, an dem neben Robbie Williams als weitere Gastmusiker Albert Hammond Jr. (The Strokes), Tom Morello (Rage Against The Machine) sowie Joe Elliot und Phil Collen von Def Leppard mitwirkten, ist ein Mutmacher und ein Aufruf zum Aufstehen nach dem Fall.
Hier der Videoclip zu "Strange Days":
Website: https://thestruts.com/
Facebook: https://www.facebook.com/thestruts/
Instagram: https://www.instagram.com/thestruts/
The Struts feat. Robbie Williams – "Strange Days" (Single – Interscope/Universal)