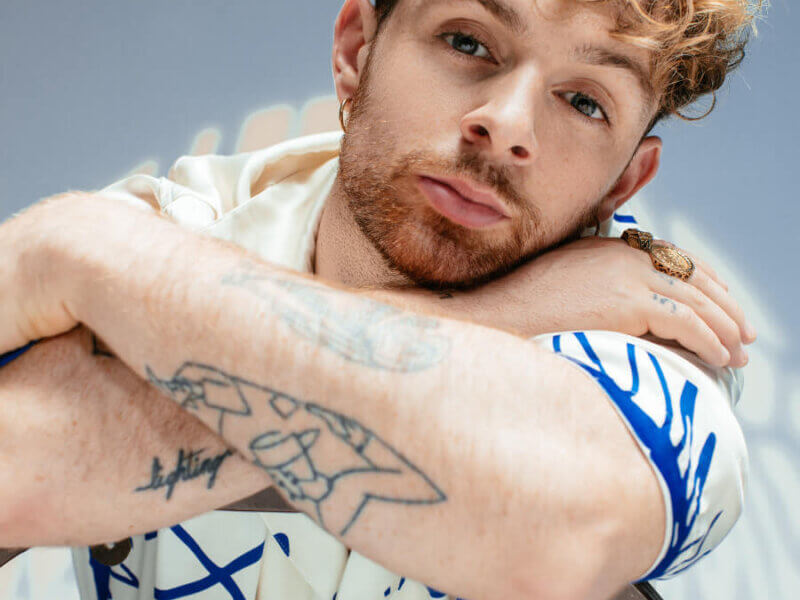 News
Tom Grennan – "Evering Road (Special Edition)" (Insanity Records/Sony Music)
Am 03.09.2021 erschien via Insanity Records (Sony Music) eine Special Edition des Tom Grennan-Albums "Evering Road" (Erst-Release: 12.03.2021), das auf Platz 1 der UK-Charts landen konnte.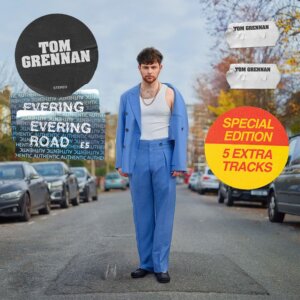 An der Produktion des Longplayers des britischen Singer-Songwriters waren so illustre Leute wie Dan Grech-Marguerat, Lostboy, Mark Ralph, Dan Bryer, Jamie Scott, Mark Crew, Jim Eliot, Jonny Lattimer, Eg White, Charlie Hugall, Jimmy Hogarth, Calvin Harris oder TMS beteiligt.
Die neue Edition des zwischen Indie und Pop changierenden Albums ist um insgesamt fünf Tracks erweitert: Neben den 14 Stücken des Original-Releases finden sich darauf die aktuelle Single-Auskopplung "Don't Break The Heart", die weiteren brandneuen Titel "People Always Meant To Be" und "Fade", eine live in der Abbey Road aufgenommene orchestrale Fassung des UK-Top10-Hits "Little Bit of Love" sowie der mit einem Feature von Tom Grennan aufwartende Calvin Harris-Hit "B Your Side".
Zu der aktuellen Single, die von Tod und Verlust handelt, äußert sich der Brite übrigens wie folgt:
"Vor kurzem erhielt ich die tragische Nachricht vom Tod der Mutter eines Freundes. Es hat mich schwer getroffen, ihm dabei zuzusehen, wie er das Geschehene verstand und versuchte, den Wahnsinn und die Traurigkeit seiner neuen Welt zu begreifen, nachdem seine Mutter, die er so sehr liebte, gestorben war.
Es löste bei mir Erinnerungen an den Verlust meines Cousins und besten Freundes Alan aus, als ich noch ein Teenager war, und es hat so viele von uns gebrochen. Das Lied löste sich ziemlich schnell von mir. Es war auf vielen Ebenen kathartisch, Gedanken über Verlust und Herzschmerz, der Umgang mit der Trauer über den Tod oder das Scheitern einer Beziehung oder Freundschaft.
Das sind alles Dinge, die mein Leben in den letzten Jahren beherrscht haben, die aber leider nie einfacher zu bewältigen sind. Ich bin dankbar, dass der Lauf der Zeit uns erlaubt, zurückzublicken und uns an die guten Zeiten zu erinnern."
Hört unbedingt mal rein in das Album,welches solche Chart-Smasher wie "This Is The Place", "Amen", "Little Bit Of Love" oder "By Your Side" (Calvin Harris feat. Tom Grennan) offeriert und weitere Song-Pretiosen wie "Sweeter Then", "Make My Mind Up" oder "People Always Meant To Be" parat hält.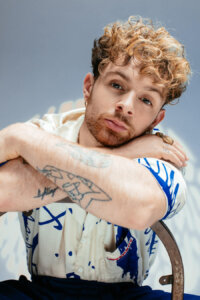 Tracklisting "Evering Road – Special Edition":
1 – If Only
2 – Something Better
3 – Little Bit Of Love
4 – Amen
5 – It Hurts
6 – Never Be A Right Time
7 – This Is The Place
8 – Sweeter Then
9 – Make My Mind Up
10 – Second Time
11 – You Matter To Me
12 – Oh Please
13 – I Don't Need A Reason
14 – Love Has Different Ways To Say Goodbye
15 – People Always Meant To Be
16 – Don't Break The Heart
17 – Fade
18 – Little Bit Of Love (Live from Abbey Road)
19 – By Your Side – Calvin Harris ft. Tom Grennan
Hier der Videoclip zu "Little Bit Of Love":
Das Video zum Track "Amen" gibt es hier:
Und hier das offizielle Audio Video zu "Don`t Break The Heart":
Schließlich hier das offizielle Akustik Video zu "By Your Side" (Calvin Harris):
Facebook: https://www.facebook.com/TomGrennanMusic
Instagram: https://www.instagram.com/tom.grennan/
Tik-Tok: https://www.tiktok.com/@tomgrennan
Website: https://www.tomgrennanmusic.com/
Tom Grennan – "Evering Road (Special Edition)" (Insanity Records/Sony Music)