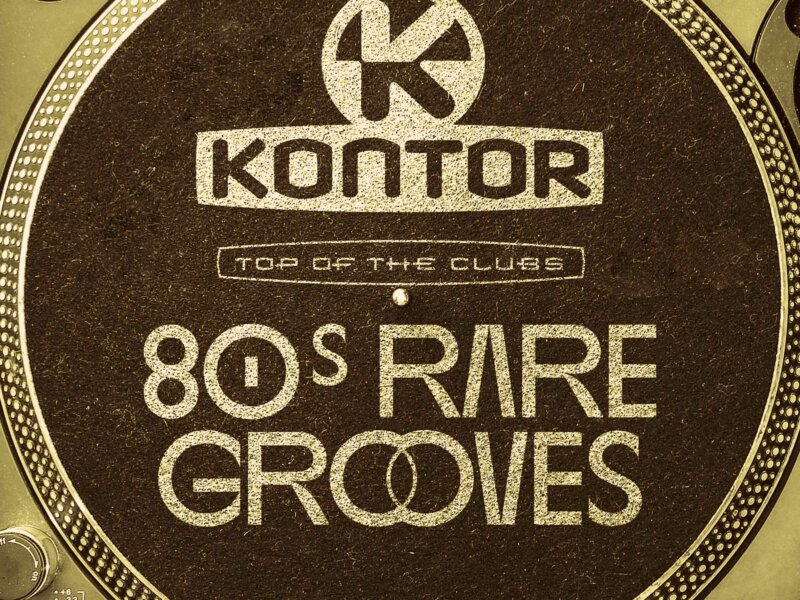 Reviews
Various Artists – "Kontor Top Of The Clubs – 80s Rare Grooves"
"Kontor Top Of The Clubs" ist der Titel einer CD-Reihe, die seit 1998 überaus erfolgreich auf dem Label Kontor veröffentlicht wird.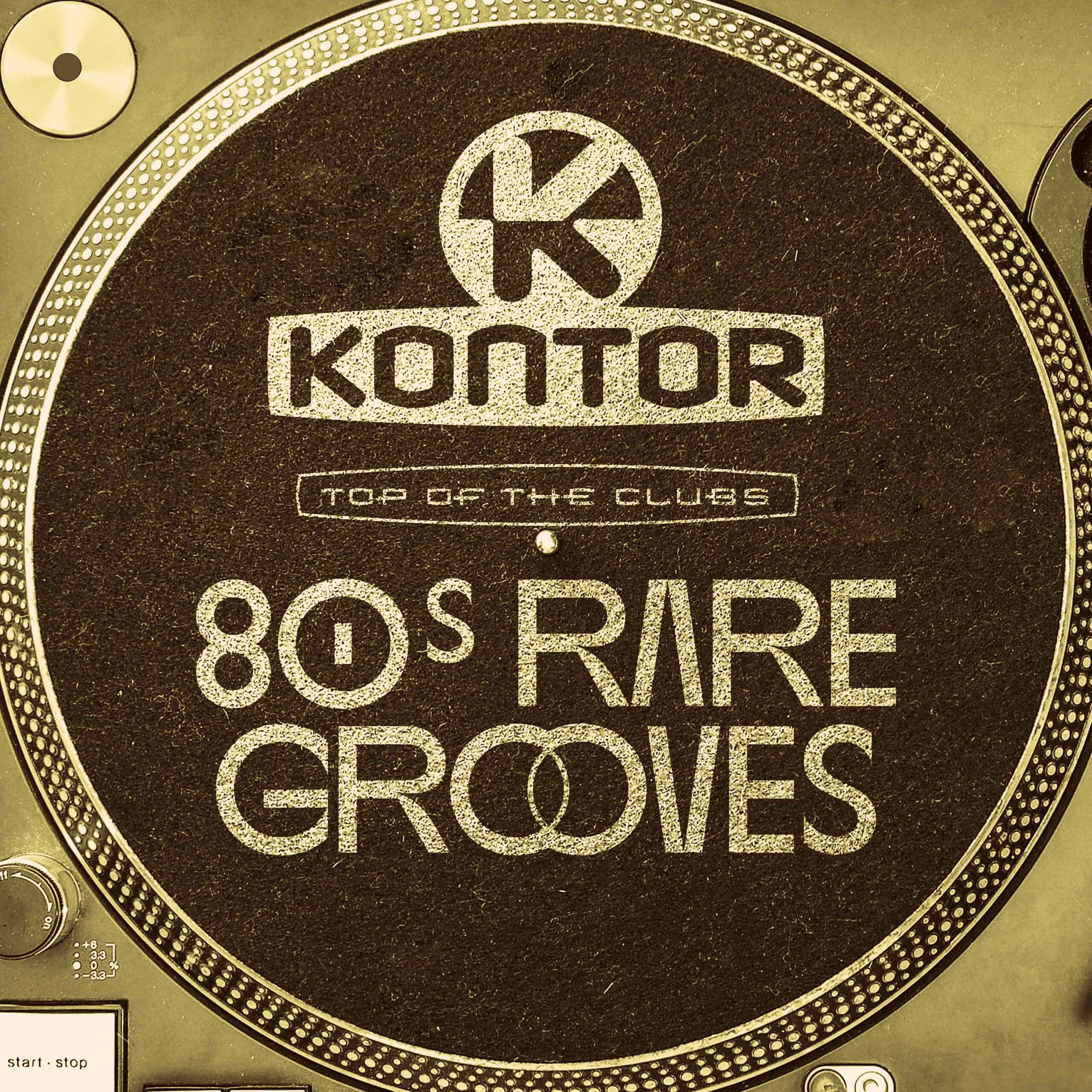 Bereits am 28. August ist eine neue Spezial-Ausgabe der Sampler-Reihe unter dem Titel "80s Rare Grooves" erschienen, die unter dem Motto "All-Time Favourites" das Augenmerk auf die größten Achtziger-Pretiosen aus den Genres Funk, Soul und Disco legt, wobei die Tracks im Special DJ-Mastermix dargeboten werden.
So illustre Namen wie Diana Ross, Donna Summer, Kool & The Gang, Chic, Earth, Wind & Fire, Rufus and Chaka Khan, The Pointer Sisters, Soul II Soul, Jocelyn Brown, Alexander O'Neal, Luther Vandross, Cameo oder die S.O.S. Band finden sich auf dem abwechslungsreichen Sampler.
Auf der Compilation sind viele wunderbare Klassiker jenes Jahrzehnts versammelt, darunter groovige und funkige Meilensteine wie der US-Nr.1-Hit "Upside Down" (Diana Ross – 1980), der von Giorgio Moroder produzierte Disco-Evergreen "I Feel Love" (Donna Summer) aus dem Jahre 1977, "Good Times", ein Hybride aus Funk und Disco, welcher Chic im Jahre 1979 eine Notierung auf Platz 1 der US-Billboard-Charts bescherte, oder die Disco Funk-Perle "Car Wash", welche von der Soul- und R&B-Formation Rose Royce im Jahre 1976 als Debüt-Single veröffentlicht wurde und zu einem US-Nr.1-Hit avancierte.
Fazit: Der 3CD-Sampler "Kontor Top Of The Clubs – 80s Rare Grooves", welcher wunderschöne Erinnerungen an die 80er Jahre weckt und einen mit insgesamt 60 Schmuckstücken des schrillen Jahrzehnts zu verwöhnen weiß, lässt wirklich keine Wünsche offen.
Hier der Official Minimix:
TRACKLISTING:
CD1:
1. The Whispers – And The Beat Goes On
2. Earth, Wind & Fire – September
3. Patrice Rushen – Forget Me Nots
4. Diana Ross – Upside Down
5. The Brothers Johnson – Stomp!
6. Chic – Good Times
7. Change feat. Luther Vandross – The Glow of Love
8. Kool & The Gang – Get Down On It
9. Leon Haywood – Don't Push It Don't Force It
10. One Way feat. Al Hudson – You Can Do It
11. McFadden & Whitehead – Ain't No Stoppin' Us Now
12. George Benson – Give Me The Night
13. Odyssey – Going Back to My Roots
14. Sharon Brown – I Specialize In Love
15. Delegation – You And I
16. Loleatta Holloway – Love Sensation (A Tom Moulton Mix)
17. The O'Jays – Put Our Heads Together
18. David Joseph – You Can't Hide (Your Love From Me)
19. Gwen McCrae – Keep the Fire Burning
20. Donna Summer – I Feel Love (Mega Edit)
CD2:
1. Jocelyn Brown – Somebody Else's Guy
2. Rufus And Chaka Khan – Ain't Nobody
3. Indeep – Last Night A D.J. Saved My Life
4. Luther Vandross – Never Too Much
5. Cameo – Word Up! (Single Version)
6. Carl Carlton – She's A Bad Mama Jama (She's Built, She's Stacked)
7. The Pointer Sisters – Automatic
8. Booker Newberry III – Love Town
9. Chemise – She Can't Love You
10. Change – Change Of Heart
11. Midnight Star – Midas Touch
12. Fat Larry's Band – Act Like You Know
13. Evelyn Champagne King – Love Come Down
14. The B. B. & Q. Band – On The Beat (87 Bronx Remix)
15. Alicia Myers – You Get The Best From Me (Say, Say, Say)
16. Kashif – Help Yourself To My Love (Live Version)
17. Sharon Redd – Can You Handle It?
18. Atlantic Starr – Let The Sun In
19. Positive Force – We Got The Funk
20. Shalamar – A Night To Remember
CD3:
1. Keni Burke – Risin' to the Top
2. Toto – Georgy Porgy
3. Surface – Happy
4. Mtume – Juicy Fruit
5. Dennis Edwards feat. Siedah Garrett – Don't Look Any Further
6. Soul II Soul feat. Caron Wheeler – Keep On Movin'
7. S.O.S. Band – Just The Way You Like It
8. Timex Social Club – Rumors
9. René & Angela – I'll Be Good
10. Rose Royce – Car Wash
11. Cheryl Lynn – Got to Be Real
12. Glenn Jones – I Am Somebody
13. Cherrelle feat. Alexander O'Neal – Saturday Love
14. Michael Wycoff – Still Got the Magic (Sweet Delight)
15. Dayton – The Sound Of Music
16. Loose Ends – Hangin' On A String
17. Alexander O'Neal – Never Knew Love Like This
18. Tom Browne – Funkin' for Jamaica
19. Advance – Take Me To The Top
20. Gwen Guthrie – Ain't Nothin' Goin' On But The Rent
Various Artists – "Kontor Top Of The Clubs – 80s Rare Grooves" (Kontor Records)