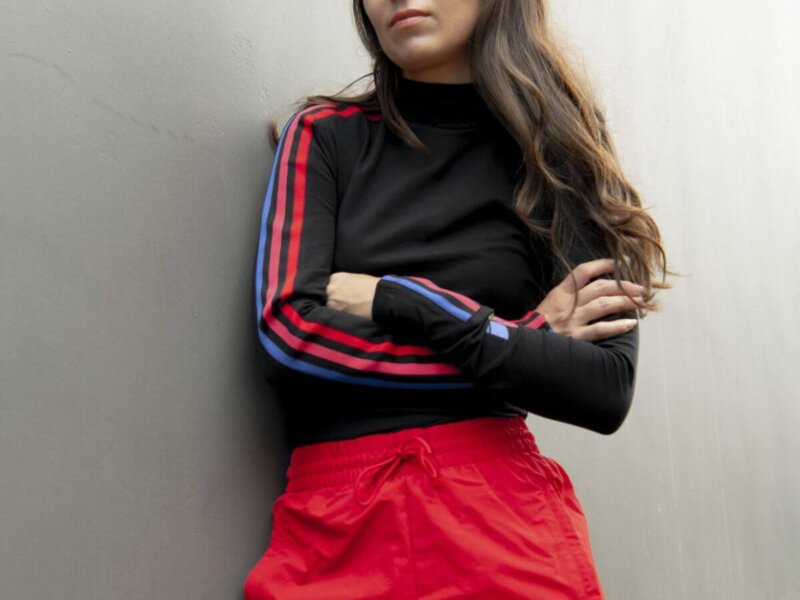 News
Amy Shark – "Cry Forever" (Wonderlick/Sony Music)
Während Amy Shark in ihrer Heimat ein gefeierter Popstar ist, ist sie hierzulande dem Status eines Geheimtipps leider noch nicht entwachsen.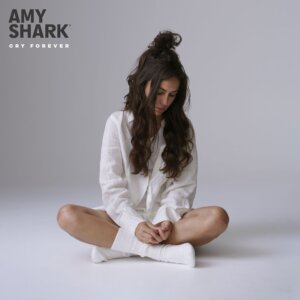 Die Singer-Songwriterin, welche mit bürgerlichem Namen Amy Billings heißt, droppt am morgigen Tag mit "Cry Forever" ein neues Album, welches von ihren Fans bereits heiß erwartet wird und unter anderem Kollaborationen mit Travis Barker ("C'MON") und Keith Urban ("Love Songs Ain't For Us") parat hält.
Der Longplayer folgt auf das #1-Album "Love Monster"(2018), für das sie bei den ARIA Music Awards des Jahres 2018 in den Kategorien "Album of the Year", "Best Female Artist" und "Best Pop Release" ausgezeichnet wurde.
Als Produzenten für die Albumtracks konnte die Australierin übrigens so illustre Namen wie Dann Hume (Lisa Mitchell, Matt Corby, Alpine, Troye Sivan), M-Phazes (Eminem, Demi Lovato, Madonna, Zara Larsson, Ruel), Joel Little (Lorde, Taylor Swift, Sam Smith, Imagine Dragons, Ellie Goulding, Khalid), Jamie Hartman (Lewis Capaldi, Rag 'n' Bone Man), Dan Wilson (Adele, Leon Bridges) oder Sammy Witte (Harry Styles, King Princess) gewinnen.
Über ihre Weiterentwicklung und die Songs, welche sich im Spannungsfeld zwischen Indie, Pop und Folk bewegen, äußerte sich die Künstlerin wie folgt:
"Ich bin jetzt eine selbstbewusstere Musikerin und Person als die Amy von vor zwei Jahren, und ich habe das Gefühl, dass ich nun bereit bin, einige Dinge aus meinem Leben mitzuteilen, was vorher undenkbar für mich gewesen wäre", sagt Shark. "Dies sind ein paar der persönlichsten und reflektiertesten Songs, die ich je geschrieben habe, und ich kann es kaum erwarten, sie mit allen zu teilen."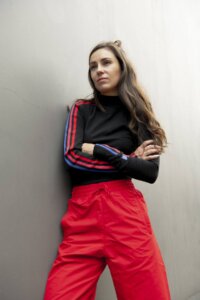 Den Videoclip zur neuen Single "Amy Shark" gibt es hier:
Hier das Video zu "Everybody Rise":
Und hier der Videoclip zu "Love Songs Ain't for Us" (feat. Keith Urban):
Hier schließlich das Video zu "C'MON" (feat. Travis Barker):
'CRY FOREVER' ALBUM TRACKLISTING:
1. The Wolves
2. Everybody Rise
3. Worst Day Of My Life
4. C'MON (feat. Travis Barker)
5. All The Lies About Me
6. Miss You
7. Love Songs Ain't For Us (feat. Keith Urban)
8. I'll Be Yours
9. You'll Never Meet Anyone Like Me Again
10. That Girl
11. Lonely Still
12. Baby Steps
13. Amy Shark
Website: https://www.amyshark.com/
Facebook: https://www.facebook.com/amysharkmusic
Instagram: https://www.instagram.com/amyshark
Twitter: https://twitter.com/amyshark
Amy Shark – "Cry Forever" (Wonderlick/Sony Music)