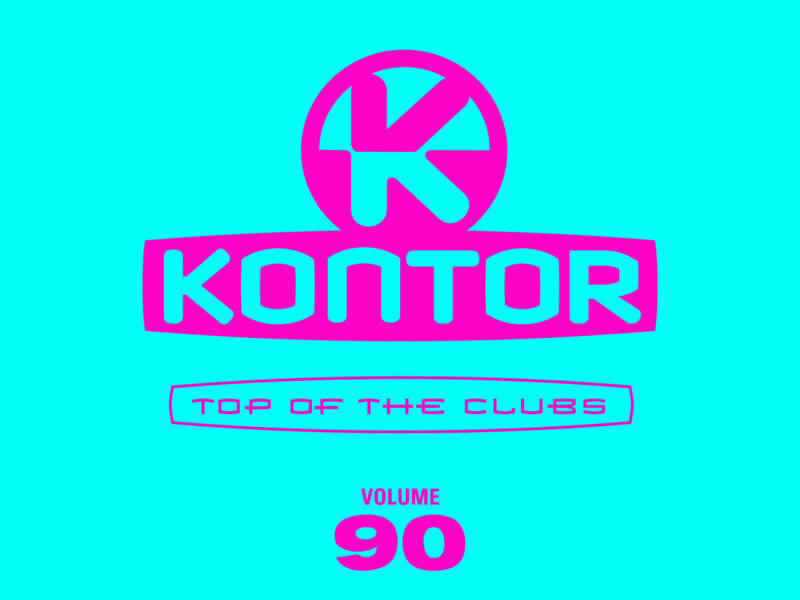 Reviews
"Kontor Top Of The Clubs Vol. 90" (Sampler-Vorstellung)
"Kontor Top Of The Clubs" ist der Titel einer CD-Reihe, die seit 1998 überaus erfolgreich auf dem Label Kontor veröffentlicht wird.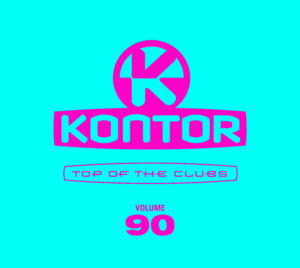 Am Freitag (09.07.2021) ist die mittlerweile 90. Ausgabe der beliebten Sampler-Reihe erschienen., welche sich anschickt, an den Erfolg vom Vorgänger (Vol. 89) anzuknüpfen, der in der Woche nach dem Release (VÖ: 09.04.2021) direkt auf Platz 1 der Charts schoss.
Wie gewohnt zeichneten die DJs Markus Gardeweg und Jerome auch bei der neuesten Edition von "Kontor Top Of The Clubs" als Compiler und Mixer verantwortlich. Auf der jüngsten Ausgabe werden sie dabei von KYANU unterstützt, der zu den momentan hoffnungsvollsten jungen Talenten der DJ- und Produzenten-Szene zählt.
Versammelt sind auf den ersten drei CDs des Sets insgesamt 69 Tracks von so illustren Acts wie Afrojack, David Guetta, Robin Schulz, Felix Jaehn, Armin van Buuren, Dimitri Vegas & Like Mike, Purple Disco Machine, Timmy Trumpet, Loud Luxury, KYANU, R.I.O, VIZE, ALOTT, FiNCH ASOZiAL, Fredd Again.., Scooter, Neptunica, Mike Candys, Leony, Tujamo, Beachbag, Elderbrook, The Disco Boys, Tom Novy, EDX, Sono, Twisted Harmonies oder Majestic x Boney M..
Absolut taufrisch sind dabei unter anderem folgende Tunes: "Talk Talk Talk" von KYANU x R.I.O. sowie "You & Me" von Twisted Harmonies feat. Mougleta.
Natürlich finden sich auch die aktuellen Club- und Charts-Smasher wie z.B. "Hero" (Afrojack & David Guetta), "Fireworks" (Purple Disco Machine feat. Moss Kena & The Knocks), "One More Time (Klingande Remix)" (Robin Schulz & Felix Jaehn feat. Alida), "Kryptonite" (Beachbag, Martin Van Lectro & Patrick Metzker), "BED (KREAM Remix)" (Joel Corry x RAYE x David Guetta), "I'm Losing Myself" (VIZE x ALOTT), "Bloodstream" (twocolors) oder "Marea (We've Lost Dancing)" (Fred again.. feat. The Blessed Madonna) auf dem farbenfrohen Sampler.
Selbstverständlich ist ferner der Majestic Remix von "Rasputin", dem von Frank Farian produzierten 1978er-Kult-Hit der Disco-Formation Boney M., welcher kürzlich zu einem viralen Tik Tok-Hit avancierte, auf der Compilation vertreten. Hierzulande erreichte der Track nicht nur Platz 2 der iTunes-Single-Charts, sondern schaffte es auch in die Top40 der offiziellen deutschen Single-Charts. In Großbritannien gelang Majestic x Boney M. mit dem Track sogar der Sprung in die Top20 der offiziellen Single-Charts.
Auf einer vierten CD schließlich werden zusätzlich noch 23 ungemixte Einzeltracks der ersten drei CDs offeriert.
Insgesamt macht das über 3 ½ Stunden voller Club- und House-Sounds, wobei das Ganze – gespickt mit den aktuell trendigsten Tracks – im tanzflurtauglichen Mix daherkommt.
Nur im Kontor (Edel)-eigenen Shop erhältlich ist eine Limited Edition der brandneuen Ausgabe des Samplers, welche neben dem 4-CD-Set obendrein noch Kontor Socks beinhaltet.
Hier gibt es den offiziellen Minimix:
Und hier gibt es das Video zu "Talk Talk Talk":
Hier als weiterer Appetizer der Track "You & Me":
Buy-Link: https://ktr.lnk.to/TOTC90
Tracklisting:
CD1: Mixed by Jerome
01. Jerome x Neptunica x Fabian Farell feat. Jon Paul – Against The Wall
02. Afrojack & David Guetta – Hero
03. Robin Schulz & Felix Jaehn feat. Alida – One More Time (Klingande Remix)
04. Joel Corry x RAYE x David Guetta – BED (KREAM Remix)
05. Majestic x Boney M. – Rasputin
06. Armin van Buuren feat. SKOLES – Goodbye
07. Timmy Trumpet x Afrojack – Stay Mine
08. Loud Luxury and Thutmose – Red Handed
09. twocolors – Bloodstream
10. Tujamo – You Know
11. Beachbag, Martin Van Lectro & Patrick Metzker – Kryptonite
12. Dimitri Vegas & Like Mike, Azteck & Angemi – We'll Be Dancing Soon
13. Shane Codd – Get Out My Head
14. Twisted Harmonies feat. Mougleta – You & Me
15. Neptunica x New Beat Order x BASTL – The Hills
16. Gabry Ponte x LUM!X x Prezioso – Thunder
17. FiNCH ASOZiAL x Leony x VIZE – Easy Peasy
18. Code Black & Atmozfears feat. David Spekter – One In A Million
19. Scooter – Groundhog Day
20. W&W x AXMO feat. Giin – Skydance
21. Jordiz – Weekend!
22. Coone & Joe Killington – Painkiller
23. Da Tweekaz & LNY TNZ – So Easy
CD2: Mixed by Markus Gardeweg
01. Purple Disco Machine feat. Moss Kena & The Knocks – Fireworks
02. Fred again.. x The Blessed Madonna – Marea (We've Lost Dancing)
03. Elderbrook – Body (VIP Mix)
04. The Disco Boys feat. Manfred Mann's Earth Band – For You (El Profesor Remix)
05. YouNotUs x Mi Casa – Chucks
06. Markus Gardeweg x Hagen Feetly – Getting Used To It
07. Tom Novy & Shuja – Look At Me Now
08. Cotone – Faded Glory
09. Eric Chase & Klave & Bertie Scott – Fever
10. Dragonette, Sunnery James & Ryan Marciano & Cat Dealers feat. Bruno Martini –
Summer Thing
11. EDX feat. Jess Ball – Take Me Home
12. Sono – Trusting You
13. John Summit & Parachute Youth – Better Than This
14. Sans Souci – Condor
15. Luttrell – Operation Midnight
16. Tommy Trash & Yolanda Be Cool – Emergency
17. Simon Fava – Take It Down
18. AVIRA & Diana Miro – The Worship (Mark Knight Remix)
19. Sian Evans – Hide U (Tinlicker Remix)
20. Eli Brown & Siege feat. Lovlee – Pulling Me Back
21. The Hitmen – Turn Off The Lights
22. AINT & Strobe – Kids Of NYC
23. Lee Foss & Franky Wah feat. SPNCR – Name of Love
CD3: Mixed by KYANU
01. KYANU & R.I.O. feat. Lena Sue – Talk Talk Talk
02. Pascal Letoublon feat. Leony – Friendships (Lost My Love) (ATB Remix)
03. VIZE x ALOTT – I'm Losing Myself
04. Gibbs & CODE X – Close To Your Heart
05. Shockz x Kahama x Jordan Rys – Boom Boom Boom
06. Alok feat. Alida – Love Again
07. Darius & Finlay x KYANU x NICCO – Do It All Night
08. R.I.O. – Shine On (Bluckther Remix)
09. Mike Candys – Vibe
10. Cleez – Last Night (KYANU Remix)
11. Basstrologe – Somebody To Love (LIZOT Remix)
12. LUM!X & SØLO – Secrets
13. Masked Wolf – Astronaut In The Ocean (Alok Remix)
14. twoloud & Deeperlove – Move Like That (Chester Young Remix)
15. Allegra & R3HAB – Used To Miss You (R3HAB Remix)
16. Dante Klein feat. KOOLKID – Stranger Love
17. Steff da Campo x Chico Rose – 5 On It
18. Paradigm, Anica Russo & ZOOO – Empty Promises
19. DJ Antoine feat. Caelu – Wasted (DJ Antoine vs Mad Mark 2k21 Mix)
20. Adrien Toma & Deeperlove – Set Me Free
21. Mephisto – Forever Mine
22. Thoby – Baby U
23. Jay Frog – Silence (Jens O. Remix)
CD4: Full Length Versions
01. The Disco Boys feat. Manfred Mann's Earth Band – For You (El Profesor Remix)
02. EDX feat. Jess Ball – Take Me Home
03. Twisted Harmonies feat. Mougleta – You & Me
04. VIZE x ALOTT – I'm Losing Myself
05. Loud Luxury and Thutmose – Red Handed
06. Jerome x Neptunica x Fabian Farell feat. Jon Paul – Against The Wall
07. Armin van Buuren feat. SKOLES – Goodbye
08. Beachbag, Martin Van Lectro & Patrick Metzker – Kryptonite
09. Neptunica x New Beat Order x BASTL – The Hills
10. Shockz x Kahama x Jordan Rys – Boom Boom Boom
11. Mike Candys – Vibe
12. KYANU & R.I.O. feat. Lena Sue – Talk Talk Talk
13. Gibbs & CODE X – Close To Your Heart
14. DJ Antoine feat. Caelu – Wasted (DJ Antoine vs Mad Mark 2k21 Mix)
15. Dragonette, Sunnery James & Ryan Marciano & Cat Dealers feat. Bruno Martini –
Summer Thing
16. AINT & Strobe – Kids Of NYC
17. Sans Souci – Condor
18. Markus Gardeweg x Hagen Feetly – Getting Used To It
19. Tom Novy & Shuja – Look At Me Now
20. Simon Fava – Take It Down
21. The Hitmen – Turn Off The Lights
22. AVIRA & Diana Miro – The Worship (Mark Knight Remix)
23. Eric Chase & Klave & Bertie Scott – Fever
Various Artists – "Kontor Top Of The Clubs Vol. 90" (Kontor Records)