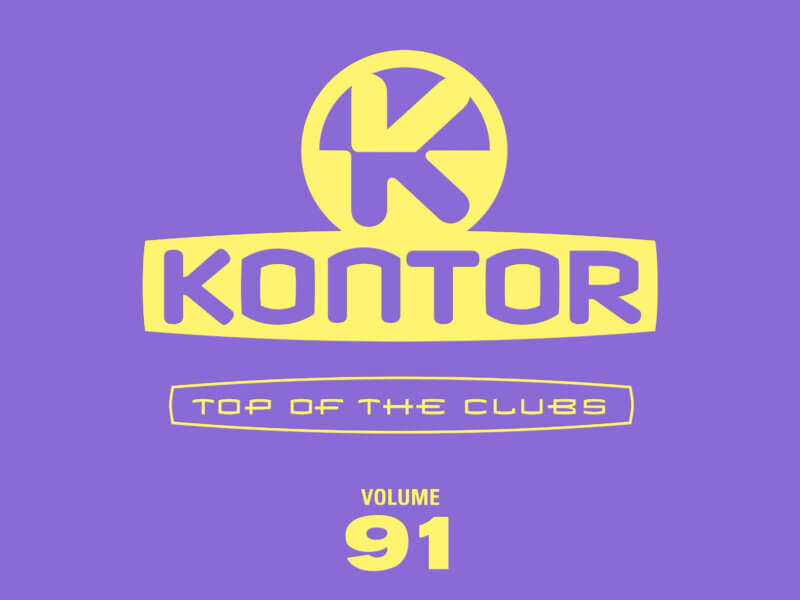 News
"Kontor Top Of The Clubs Vol. 91" (Kontor Records)
"Kontor Top Of The Clubs" ist der Titel einer CD-Reihe, die seit 1998 überaus erfolgreich auf dem Label Kontor Records veröffentlicht wird. Am 08.10.2021 erscheint mit "Vol. 91" die neueste Ausgabe der überaus populären Sampler-Serie.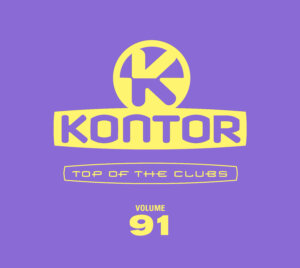 Die "Kontor Top Of The Clubs", Deutschlands #1 DJ-Mix Compilation, versorgt auch mit der Volume 91 alle Fans elektronischer Musik mit den besten Club, Dance, House & Mainstage Tunes.
Abgemischt in drei exklusiven DJ-Mixen von JEROME, MARKUS GARDEWEG & NEPTUNICA, ist das Ergebnis über dreieinhalb Stunden Sound zum Aufdrehen & Abgehen, den es so auf keiner anderen Compilation zu hören gibt.
Mit dabei sind Tracks von TINLICKER & HELSLOOT + JOEL CORRY X JAX JONES + CALVIN HARRIS + LOST FREQUENCIES + CLEAN BANDIT X TOPIC + GALANTIS & DAVID GUETTA + ALAN WALKER & ALOK FEAT. IMANBEK + ARMIN VAN BUUREN & TIMMY TRUMPET + MIKE WILLIAMS & FELIX JAEHN + DIMITRI VEGAS & LIKE MIKE + JEROME & ANGEMI + ATB + HBz + YOUNOTUS X LIZOT + HARRIS & FORD + LOUD LUXURY und vielen mehr!
Auf einer vierten Extra-CD finden sich außerdem ausgewählte Einzeltracks von CD 1-3, ungemixt und in voller Spiellänge.
(Presse-Info)
Hier der Minimix zur Compilation:
TRACKLISTING:
CD1: Mixed by Jerome
01. Joel Corry x Jax Jones feat. Charli XCX & Saweetie – OUT OUT
02. Calvin Harris feat. Tom Grennan – By Your Side
03. Lost Frequencies & Calum Scott – Where Are You Now
04. Clean Bandit x Topic feat. Wes Nelson – Drive
05. Galantis, David Guetta & Little Mix – Heartbreak Anthem
06. Jerome & Angemi feat. Mingue – Staring At The Bottle
07. YouNotUs x LIZOT – Elevator
08. Dimitri Vegas & Like Mike, Timmy Trumpet & Edward Maya – Feel Your Love
09. Alan Walker & Alok feat. Imanbek – Sweet Dreams
10. Timmy Trumpet & Felix – Don't You Want Me
11. Jerome feat. Sarah de Warren – Home
12. HBz – King Kong
13. Armin van Buuren & Timmy Trumpet – Anita
14. Tungevaag feat. Kid Ink – Ride With Me (Blasterjaxx & Tungevaag Remix)
15. Harris & Ford & Outsiders – Irrenhaus
16. le Shuuk & Papi Pepe – Macarena
17. Cleez & R.I.O. – Everybody Cries
18. Sofia Martin x le Shuuk – Tóxica
19. Beachbag – On My Mind
20. R3HAB & Gabry Ponte – The Portrait (Ooh La La)
21. Toneshifterz & Firelite – Paradise
22. D-Block & S-te-Fan – Gates Of Paradise
23. Ben Nicky & Technikore feat. KARRA – Never Knew
CD2: Mixed by Markus Gardeweg
01. Tinlicker & Helsloot – Because You Move Me (VIP Mix)
02. DJ Licious feat. Armen Paul – Hope
03. Dante Klein & Michael Mendoza feat. Max Cardona – Too Good
04. FISHER – Just Feels Tight
05. Junior Jack – Stupidisco (David Penn Remix)
06. Loud Luxury feat. Tyler Mann – Lemons
07. Matt Sassari – Give It To Me
08. Sunnery James & Ryan Marciano & Olivia Sebastianelli – Without Ya
09. Markus Gardeweg x Hagen Feetly – Sky
10. Mattskay – Beyond the Night
11. Maceo Plex vs Faithless – Insomnia 2021 (Epic Edit)
12. Vintage Culture, Fancy Inc & Roland Clark – Free
13. Tom Gregory – River (Alle Farben Remix)
14. Nora En Pure – Life On Hold
15. EDX – Vommuli
16. D.O.D feat. RIELL – I Don't Wanna Run
17. Brando – Party's Over
18. Marco Lys – Keep Looking Around (Joris Voorn Remix)
19. Andhim – Good Times
20. Nicky Night Time feat. Natasha Eklove – Someone New
21. twoloud – Ready To Go
22. Jaxx Inc. – Fall Out
23. Oliver Moldan feat. Émilie Rachel – Last Request
CD3: Mixed by Neptunica
01. ATB feat. Ben Samama – Like That
02. Neptunica, Shockz & Rebecca Helena – Marble
03. R.I.O., The Hitmen & KYANU – Like I Love You (KYANU Remix)
04. Dynoro feat. 24kGoldn – Monsters
05. Loud Luxury – Holiday Hills
06. Mike Williams & Felix Jaehn feat. Jordan Shaw – Without You
07. Semitoo x Marc Korn x Morpheus – Million Miles
08. Hawk & Fabian Farell – Crave the Rave
09. LUNAX – Drunk in Love
10. Mike Candys & Averro feat. MEELA – Dancing Around
11. DJ Antoine & Martin van Lectro – Glow
12. LIZOT x Hyperclap x LUNAX – Superhero
13. Minelli – Rampampam
14. Moodygee, Martin van Lectro & Jordan Grace – Waiting On You
15. Edgaar & KYANU – Colliding
16. PBH & JACK feat. Nonô – Is This Love?
17. Shaun Frank & Takis feat. SHELLS – Don't Say I Love You
18. Dymd – Armor Up
19. Toby Romeo feat. Deve – Oh Lord
20. Skepsis & Cajama – Verdansk
21. Arsenium x HANNA x TYMMA – Coco-Inna (TYMMA Remix)
22. Sunlike Brothers – Start Again
23. B3nte, Mike Emilio & Hilaa – Eternity
CD4: Full Length Versions
01. Jerome feat. Sarah de Warren – Home
02. Armin van Buuren & Timmy Trumpet – Anita
03. Tinlicker & Helsloot – Because You Move Me
04. le Shuuk & Papi Pepe – Macarena
05. Loud Luxury – Holiday Hills
06. Cleez & R.I.O. – Everybody Cries
07. Mike Candys & Averro feat. MEELA – Dancing Around
08. Beachbag – On My Mind
09. Harris & Ford & Outsiders – Irrenhaus
10. Tom Gregory – River (Alle Farben Remix)
11. DJ Licious feat. Armen Paul – Hope
12. Neptunica, Shockz & Rebecca Helena – Marble
13. DJ Antoine & Martin van Lectro – Glow
14. Markus Gardeweg x Hagen Feetly – Sky
15. EDX – Vommuli
16. Nora En Pure – Life On Hold
17. R.I.O., The Hitmen & KYANU – Like I Love You (KYANU Remix)
18. twoloud – Ready To Go
19. Brando – Party's Over
20. Junior Jack – Stupidisco (David Penn Remix)
21. Dymd – Armor Up
22. Dante Klein & Michael Mendoza feat. Max Cardona – Too Good
23. Jaxx Inc. – Fall Out
Pre-Order Link (4 CD & Download): https://ktr.lnk.to/TOTC91
Various Artists – "Kontor Top Of The Clubs Vol. 91" (Kontor Records)