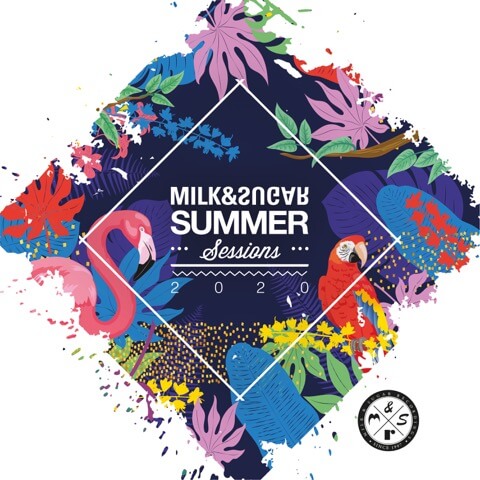 Reviews
"Milk & Sugar – Summer Sessions 2020"
"Summer Sessions" ist der Titel einer sehr populären Sampler-Reihe, die seit Jahren von dem DJ- und Produzenten-Duo Milk & Sugar veröffentlicht wird.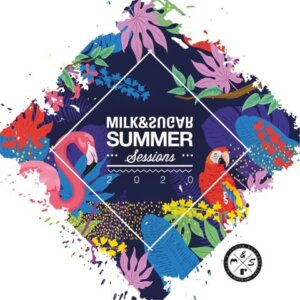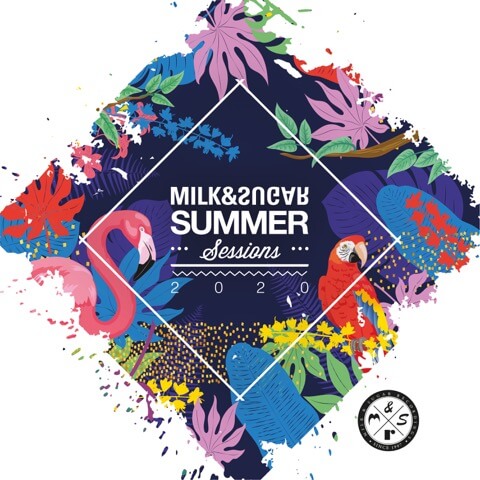 Bereits am 17. Juli ist die 2020er-Edition erschienen, welche sicherlich wieder die Charts aufmischen wird. Erhältlich ist die Compilation sowohl als limitierte Doppel-CD als auch als Download-Edition.
Für die Zusammenstellung und den Mix der Compilation, die in die Mottos "Love Nation" und "House Nation" unterteilt ist, zeichnen dabei wie gewohnt Michael Kronenberger (aka Milk) und Steffen Harding (aka Sugar) verantwortlich.
Oszillierend zwischen Deep House, Chill Out und Electronica, erwartet den geneigten Hörer auch auf der 2020-Edition der "Summer Sessions" ein ungemein vielseitiges Konglomerat.
Freuen darf man sich unter anderem auf Tracks oder Remixes von so illustren Leuten wie Lexer, Kollektiv Turmstrasse, Andhim, Alaia & Gallo, ATFC & Gene Farris, Nic Fanciulli oder Laolu.
Entspannt-relaxt geht es auf der akustisch gefärbten Deep House-Nummer "Under The Sun" (Matthew1626 feat. Jeff Brown) zu, die zu den absoluten Prachtstücken der Doppel-CD zählt.
Melodischer House wird auf "Joy Of Life", einem weiteren Glanzlicht unter den insgesamt 30 Tracks der Doppel-CD, zelebriert. Wunderschöne balearische Klänge voller Wärme bietet auch der Deep House-Tune "Feel The Way" von Kairos.
Groovelastig präsentiert sich "Spirit Of House" (ATFC & Gene Farris), ein stark vom Chicago House der Neunziger beeinflusster Track, und mit Pianoklängen und Soul-Ingredienzen wartet der House-Titel "Heaven" (Domino DB) auf.
Darüber hinaus gibt es auf der Compilation auch zwei Tunes von Milk & Sugar selbst zu hören: zum einen "That Body" im Mattei & Omich Extended Remix, zum anderen "Holding On", eine Zusammenarbeit des Produzenten-Duos mit der House-Ikone Eddie Amador, welche hier im CASSIMM Extended Remix daherkommt.
Fazit: Die "Summer Sessions" des Jahres 2020 dürften ein absolutes Must-Have für alle Milk & Sugar-Fans und Liebhaber von Musik sein, die sich als sonnendurchflutete Melange aus Deep House, Chill Out und Electronica präsentiert.
Hier der Official Minimix zur aktuellen Compilation:
CD1 // House Nation
01. Domino DB – Heaven (Kataa Extended Remix)
02. ATFC & Gene Farris – Spirit of House (Extended Mix)
03. Soul Divide feat. Becka – Keep The Fire Burning (Sinner & James Remix)
04. Milk & Sugar – That Body (Mattei & Omich Extended Remix)
05. Marvin Aloys – Let Me Love You (Earth n Days Extended Remix)
06. Milk & Sugar, Eddie Amador – Holding On (CASSIMM Extended Remix)
07. Alaia & Gallo & DJ Rae – I Will Pray (Original Mix)
08. Peter Brown & Lexa Hill – In House (Original Mix)
09. Hatiras & Sebb Junior – Undisputed Queen of Disco (Extended Mix)
10. Misha Klein – Get High (Extended Mix)
11. Dombresky & Boston Bun – Stronger (Tensnake Extended Mix)
12. Earth n Days – You (Original Mix)
13. Andrey Exx – Back in 1995 (Extended Mix)
14. Block & Crown feat. Nola Berg – Thinkin' Of You (Original Mix)
15. House Republic – Nuggets (Richard Grey 2020 Club Mix)
CD2 // Love Nation
01. Kairos – Feel The Way (Extended Mix)
02. Ucha – Yellow Jello Slugs (Extended Mix)
03. Simone Vitullo & Liva K feat. Brigitte Wickens – Feeling Good (Original Mix)
04. Nic Fanciulli & Black Circle – Leap Of Faith (Extended Mix)
05. Dylan-S, Foozak & Awen – The Storm (Caiiro Remix)
06. Bergholter – Lips Dont Cry (Miyagi Remix)
07. Lexer – Death Up Close (Mollono.Bass Club Mix)
08. Dole & Kom – Sonata (Original Mix)
09. Claudio Ricci feat. Jinadu – Above My Head (Kollektiv Turmstrasse Remix)
10. Andhim – Amene (Original Mix)
11. Laolu – Many Faces (Original Mix)
12. Arco – Joy of Life (Extended Mix)
13. Fahrland feat. Cherokee – All That I Need (Dave DK Remix)
14. Yves Murasca & Rosario Galati feat. Chasing Kurt – Time (Momo Khani & Meindel Extended Remix)
15. Matthew1626 feat. Jeff Brown – Under The Sun (Extended Vocal Mix)
Website: http://milkandsugar.de/
Facebook: https://www.facebook.com/milksugar
Instagram: https://www.instagram.com/milkandsugar_/?hl=de
Various Artists – "Milk & Sugar – Summer Sessions 2020" (Milk & Sugar Records/SPV)